Here's ours:
A celebration of freedom and independence, individuality and expression. It starts with an idea - that flows from one to another, the way ink flows to skin. Tattoo invites you to rethink and reposition your space - independently and on the fly, easily flowing from groupthink to I-think. It paints a picture that's both personal and tribal, defining and uniting. Inspiring stories and results that are more than skin deep.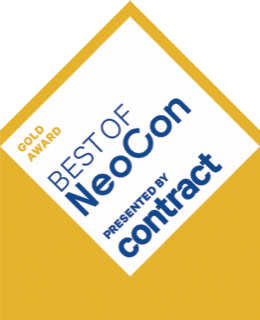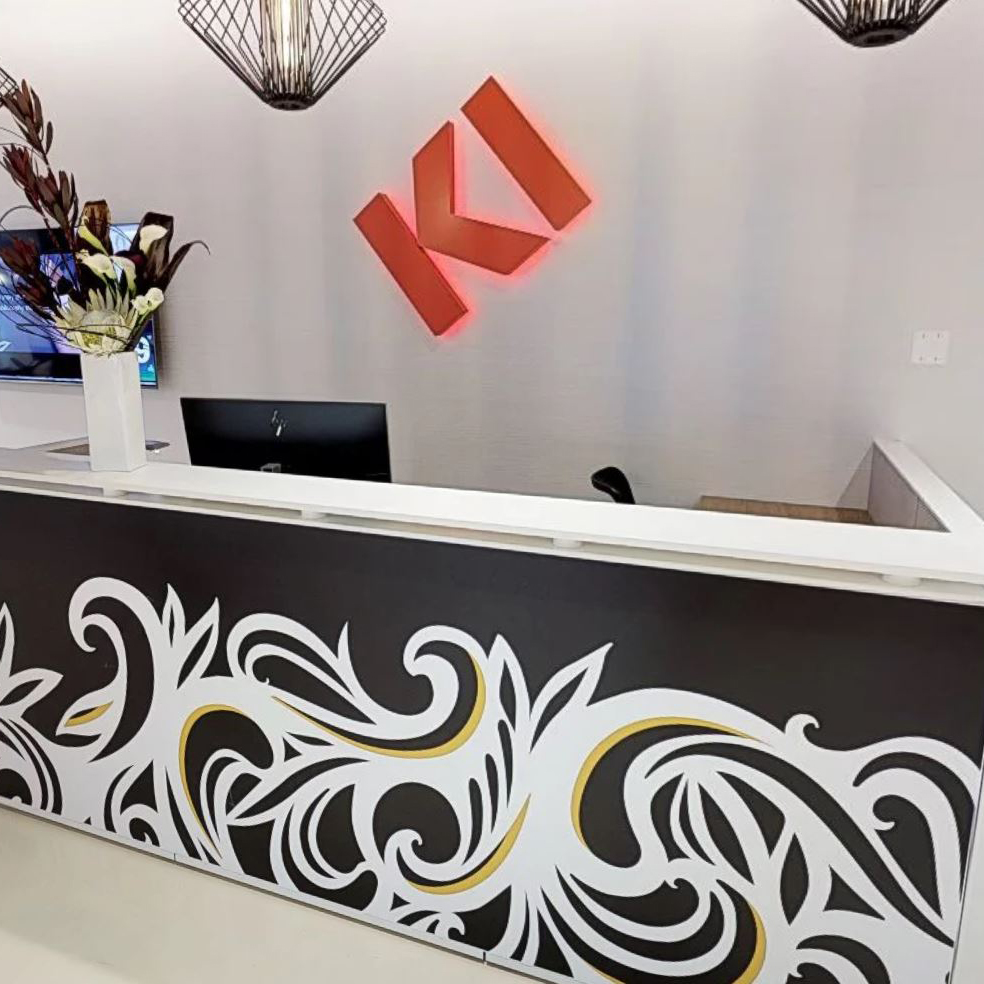 This digital walk-through lets you see our whole showroom with a few simple clicks.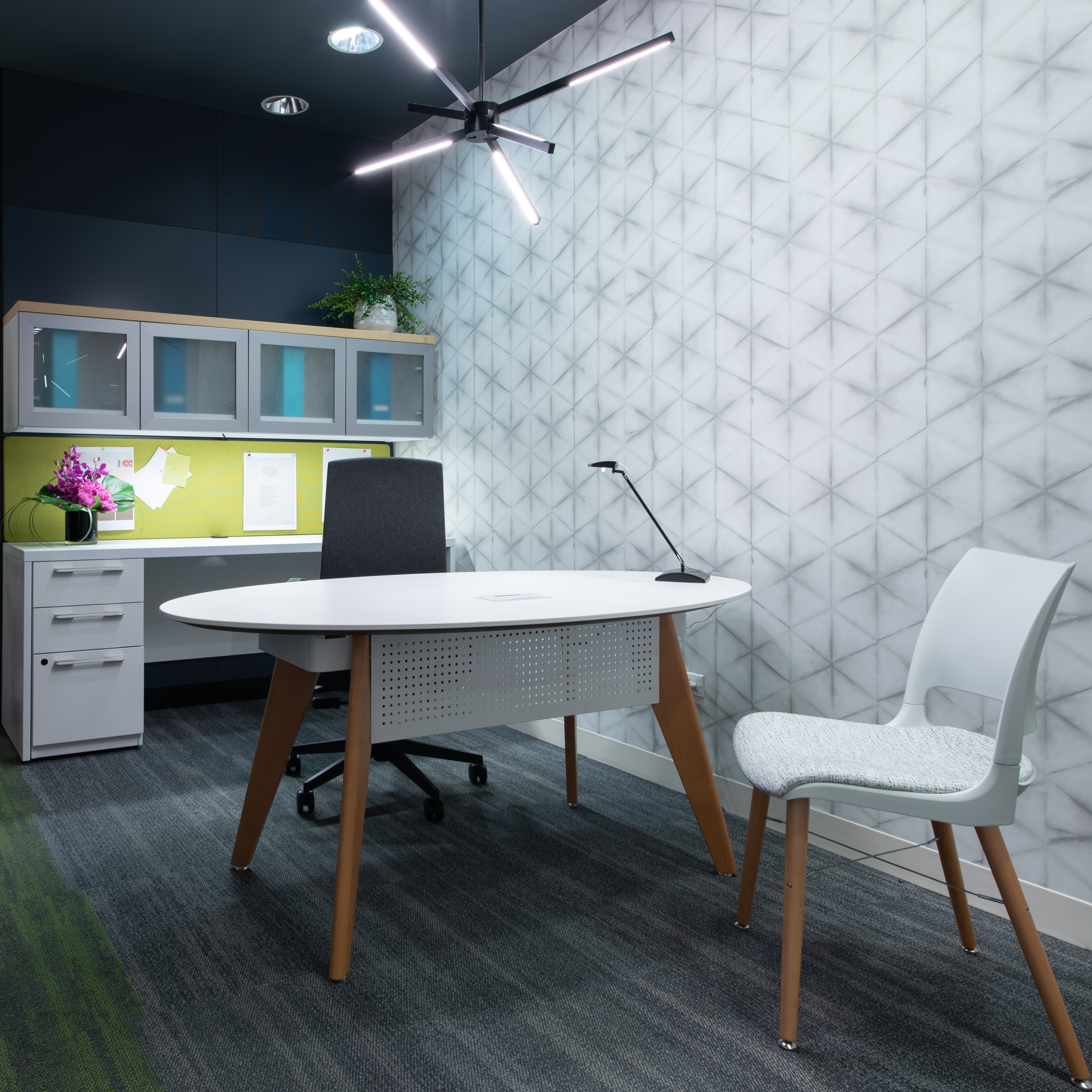 See fresh and inspiring spaces with our newest furniture solutions.
And where there's a tattoo, you'll find a Ruckus.
See how this 2017 Best of NeoCon winner has made a mark in the education market. New to the collection is a mobile lectern which supports dynamic instruction.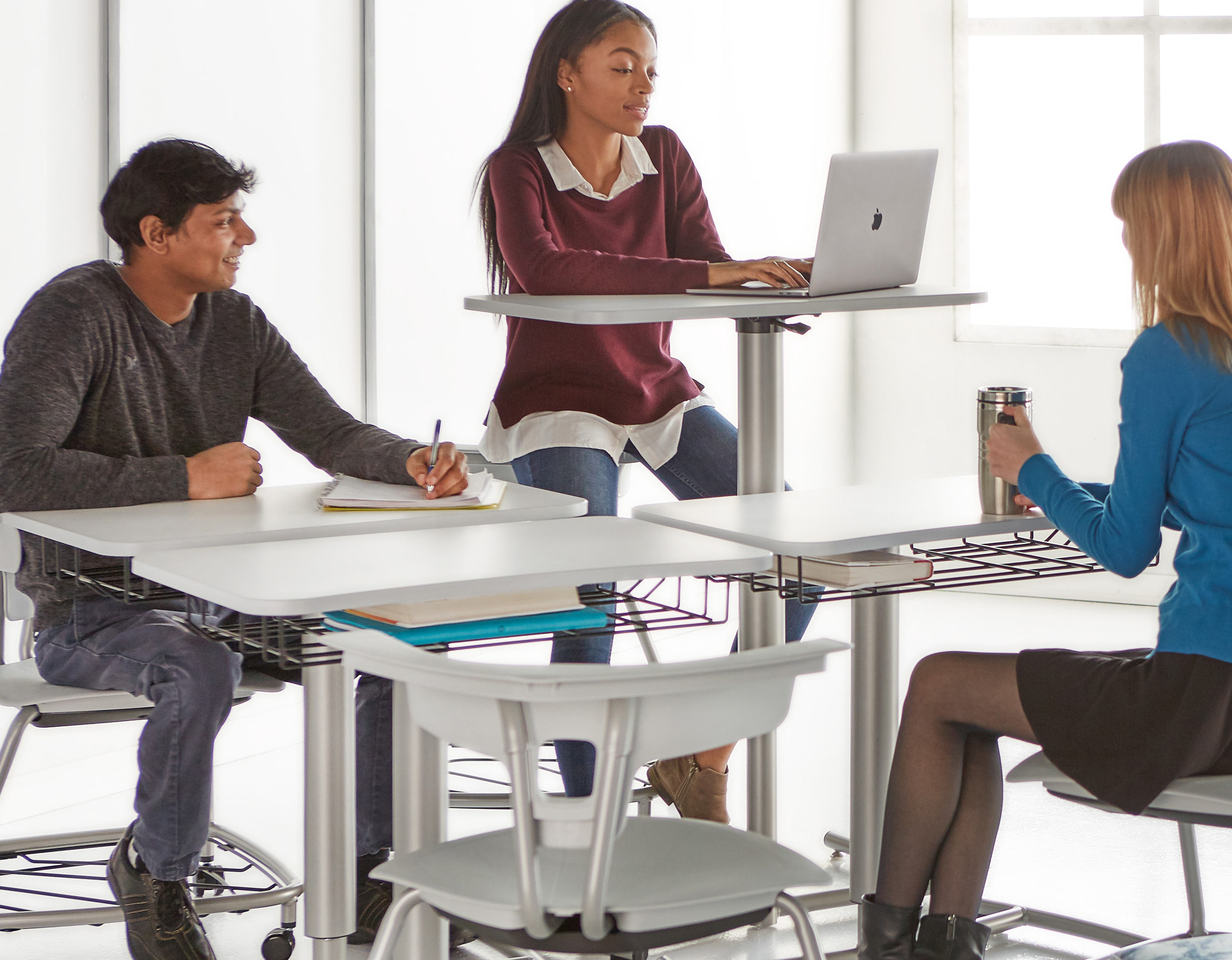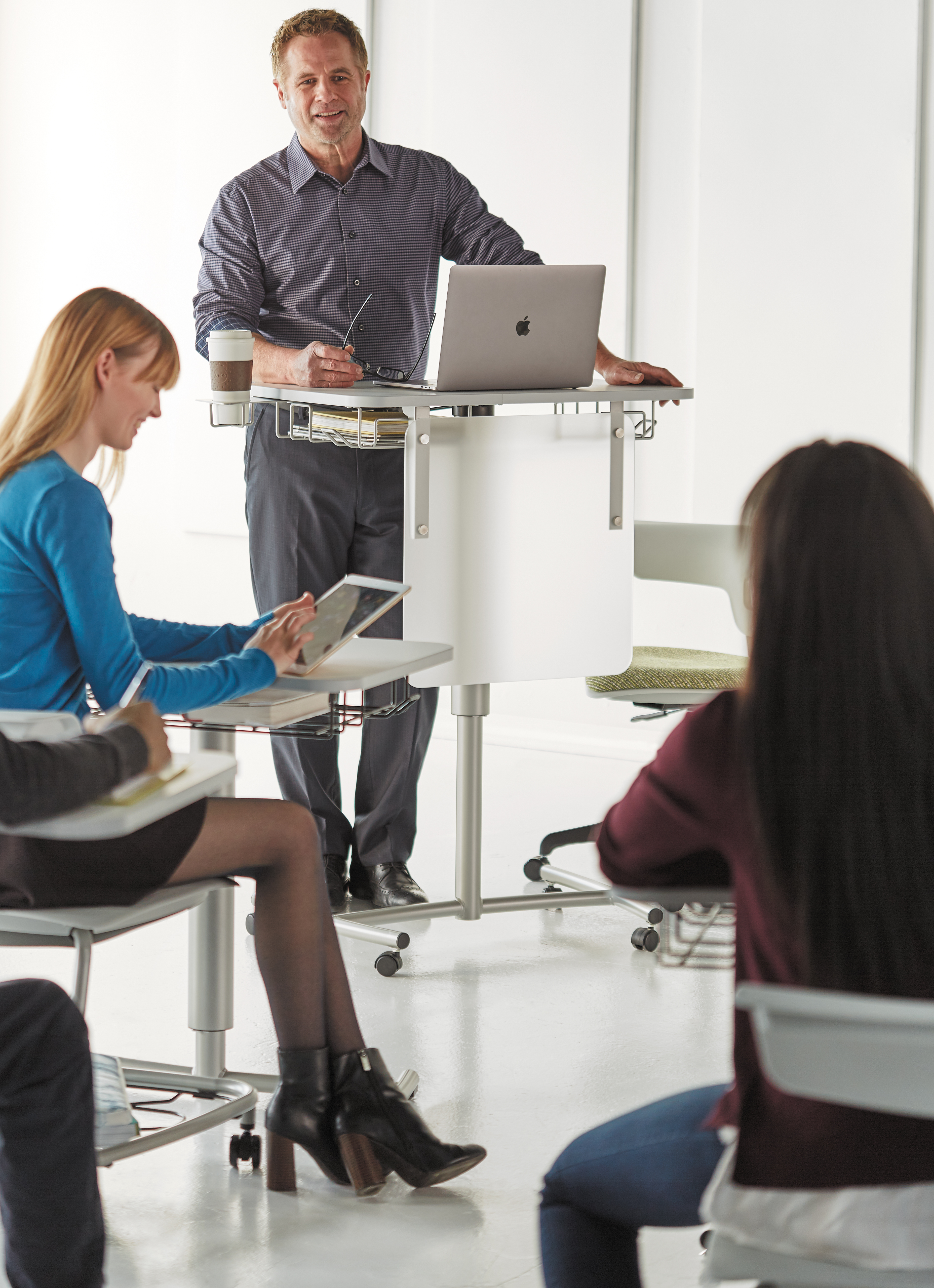 A Tattoo™ that moves you
At our annual showroom party, guests enjoyed special drinks and got inked by Tattly™.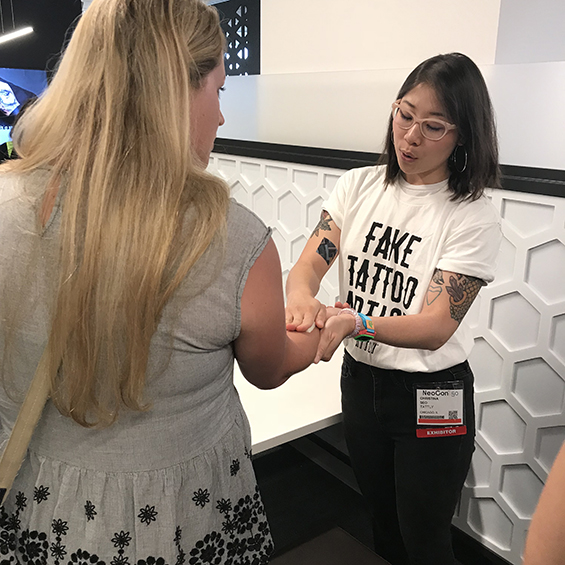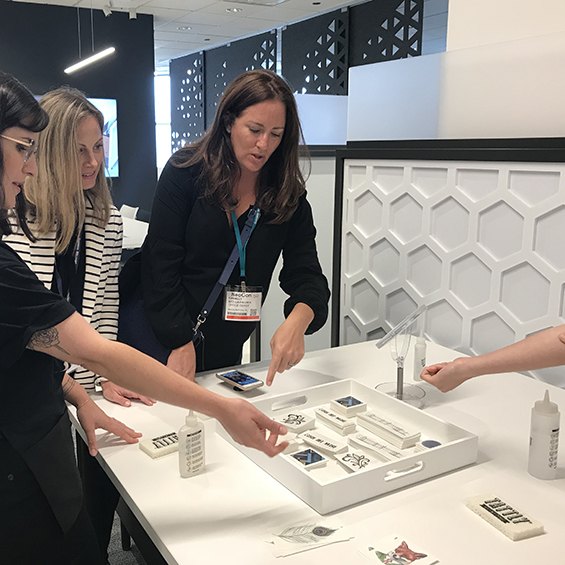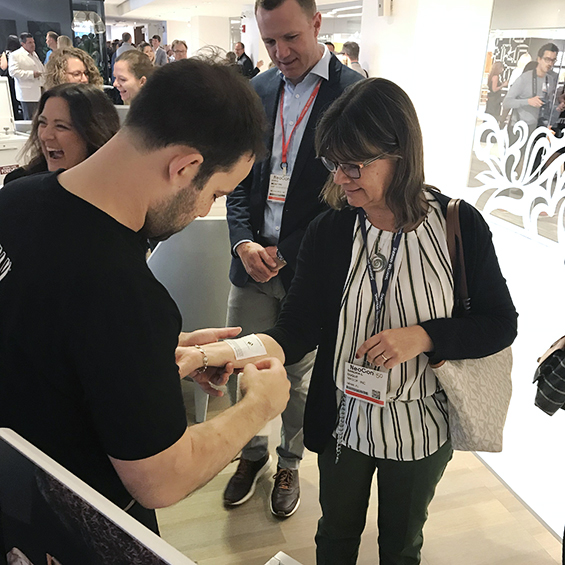 A Tattoo™ that inspires you
KI x Emmy Star Brown
Chicago-based artist Emmy Star Brown hand-painted
tattoo-inspired artwork throughout our showroom. Her
monochromatic palette and gracelful precision revealed
her love for modern design.
Take a walk on the wild side.
Schedule a tour of our showroom with your dedicated sales specialist.