Where do motivation, learning and growth STEM from?
March 22, 2022
K-12 Education
Higher Education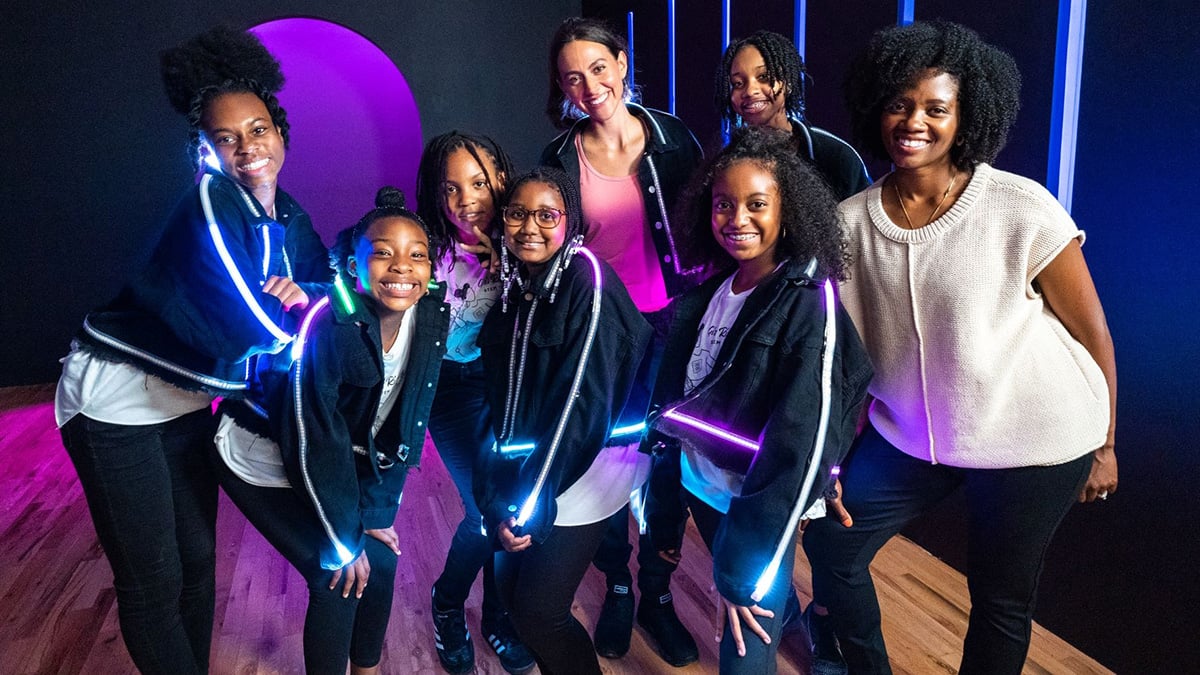 Yamilée Toussaint Beach with dancers from STEM from Dance.
Students often decide early in their schooling which subjects they like – and which they do not. Misconceptions about the material or early struggles can discourage promising students from pursuing work that actually may suit them well.
How can educators ensure students are motivated to learn and succeed, even when the content may be difficult or intimidating – or may make them feel they don't belong?
My colleague, Marcus Batista, and I had the opportunity to discuss this subject with Yamilée Toussaint Beach, an educator who has dedicated her career to this challenge and correcting the inequality in STEM education. Toussaint Beach is the Founder and CEO of Stem From Dance, a non-profit organization that empowers female students of color to experience science, technology, engineering and math (STEM) material through dance.
Below are highlights from our conversation with Toussaint Beach on the latest episode of our "Furnishing Knowledge" podcast.
Debunking Misperceptions for Women in STEM
Young women in STEM make up less than one-third of that workforce category. Black and Latina women represent just 4% of this group. Correcting that disparity became a passion for Toussaint Beach when she was a mechanical engineering student at the Massachusetts Institute of Technology.
She decided to become an educator and wanted to devote her time to eliminating the misperceptions that STEM was "too difficult" or "not for me" among female students, especially girls of color. The vehicle? Another lifelong passion of Toussaint Beach's -- teaching through dance.
"Through STEM From Dance, girls get to incorporate different technology, code, design, brainstorm, perform and just be able to be creative, be innovative," Toussaint Beach said. "They see STEM in a different light, not just this thing that 'I just have to do because my school told me to.'"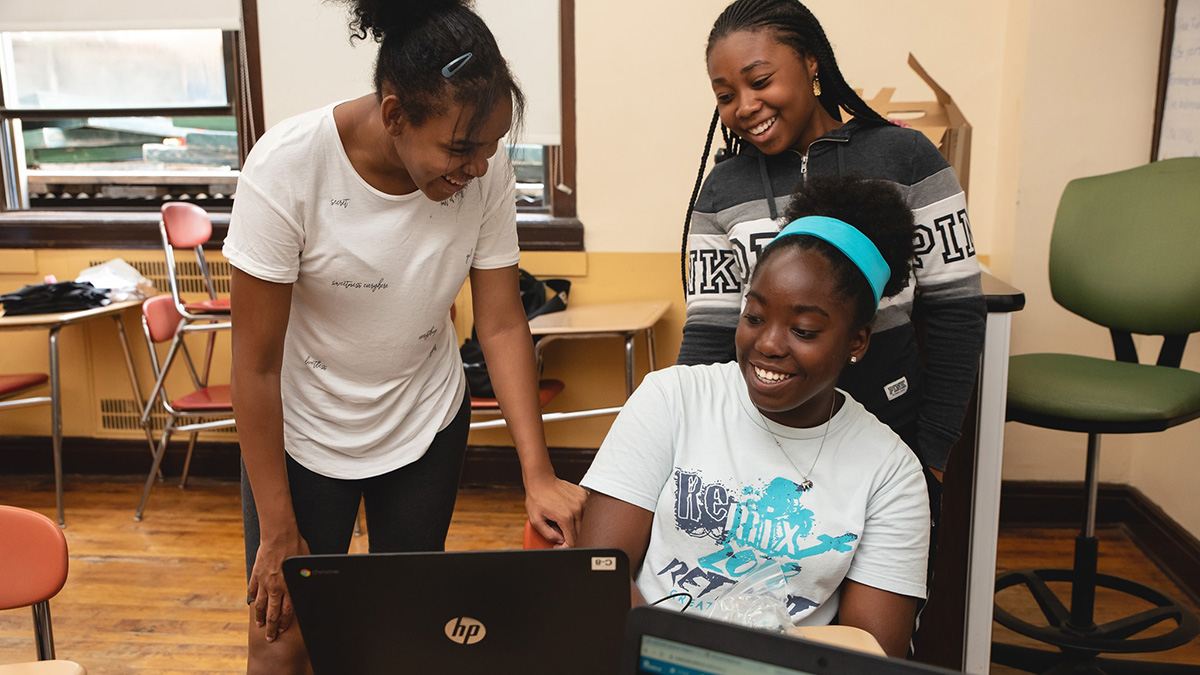 Finding creative ways to help students learn about intimidating or discouraging subject matters is applicable to all educators.
Building Confidence and Problem Solving Through Dance
STEM From Dance focuses on helping girls build confidence in their STEM abilities and, more broadly, their problem-solving skills.
"We hope students get to start to experience the process of creating, approaching a problem," Toussaint Beach said. "That's a very universal skillset. We put them in the driver's seat and we help them get there, instead of what traditionally takes place in education, where you follow the teacher."
Encouraging Intrinsic Motivation
Toussaint Beach has been careful to make sure that STEM From Dance's students aren't merely performing because they have to – but because they want to.
"We have to be careful in how we scope the project. Let them know what the parameters are, give them examples, but still allow room for them to dream." she said.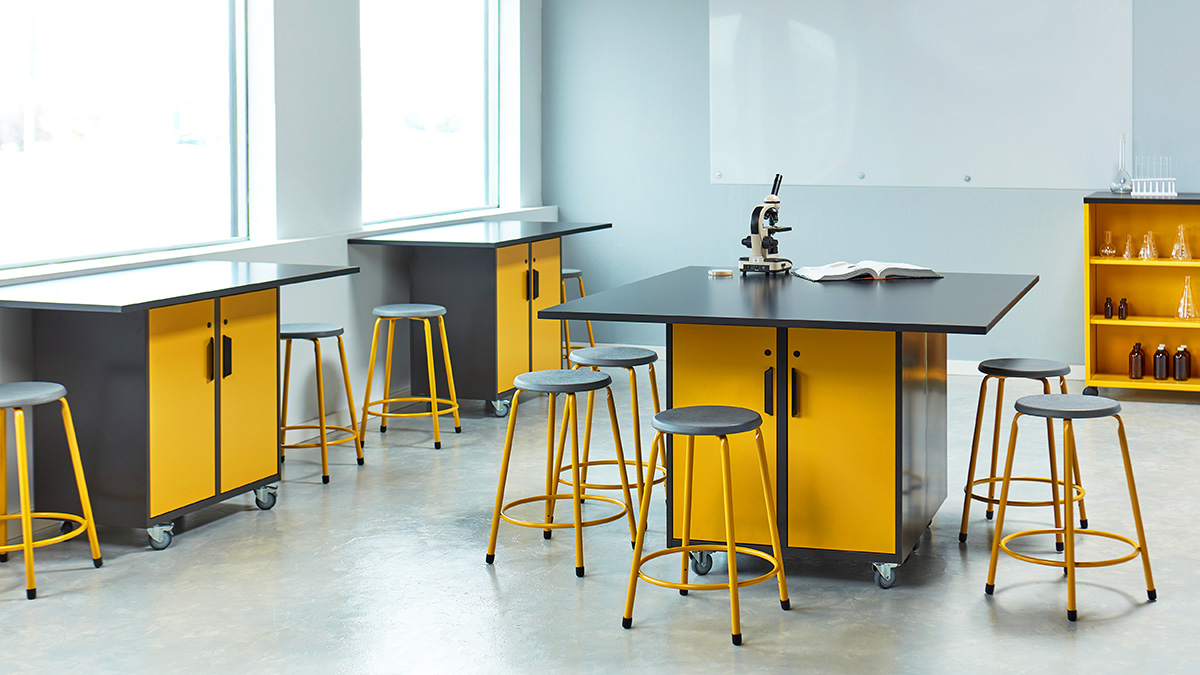 Ruckus Work Tables and 600 Series Stools provide the perfect foundation for STEM classrooms.
To encourage intrinsic motivation, Toussaint Beach praises her students regularly but meaningfully. She's found that this technique eventually results in students being able to validate their own efforts. "Instead of depending on someone else to make me feel good about performing well, [they learn] if I put forth the effort, I'm going to be proud of myself," she said.
A Message for Educators
Toussaint Beach advises her fellow educators to prioritize engaging students and identifying the ways they learn best. Perhaps one may respond to teaching math through dance, while another might find methods of teaching science through dance to be easier to understand.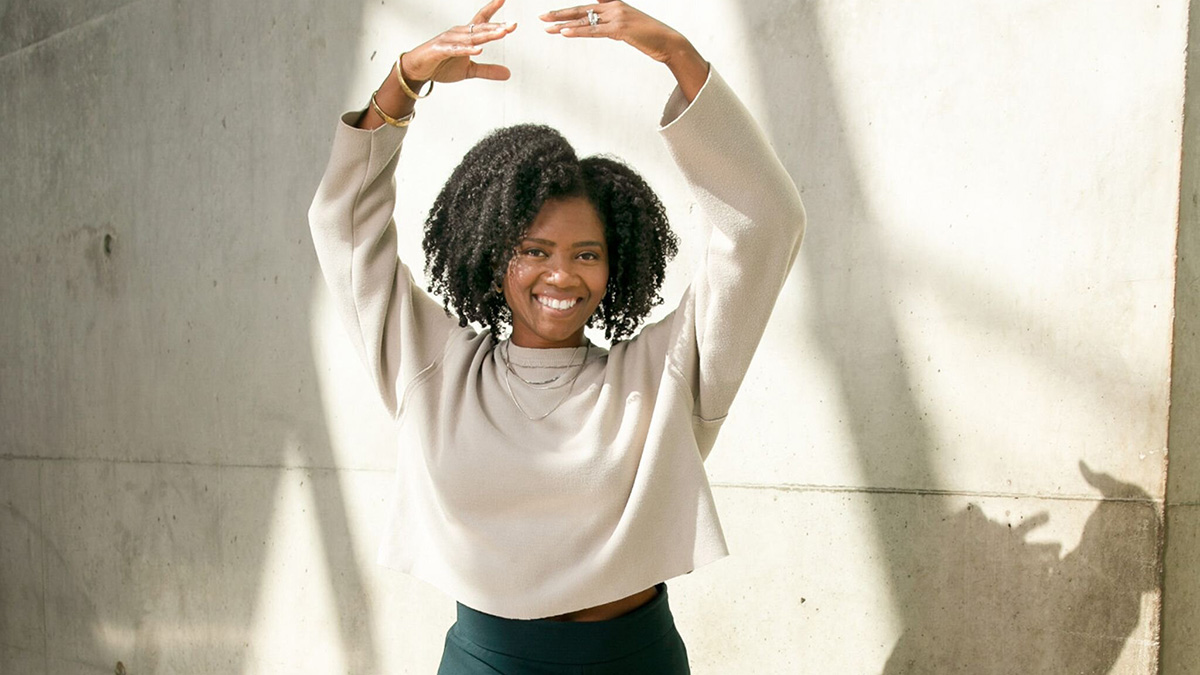 "It's important to be relevant and responsive," she said. "Not just thinking of any kind of way to combine these disciplines but really thinking about what is meaningful, what are connections that students can make to these subjects."
Take Action
Our conversation with Toussaint Beach reminded us of the importance of encouraging student agency and how classroom design can support excitement about learning. It also reminded us of the importance of STEM in early childhood and STEM education in elementary schools especially among female students as well as ways to making these subjects more approachable. There is immense power in teaching students new ways to learn and enjoy a subject -- such as dancing their way through STEM.
Listen to the full podcast to hear more of our conversation and the work of Dance From STEM.
Subscribe
Stay up to date with the latest trends and more.