NeoCon 2022: Stories to Share and Experiences to Explore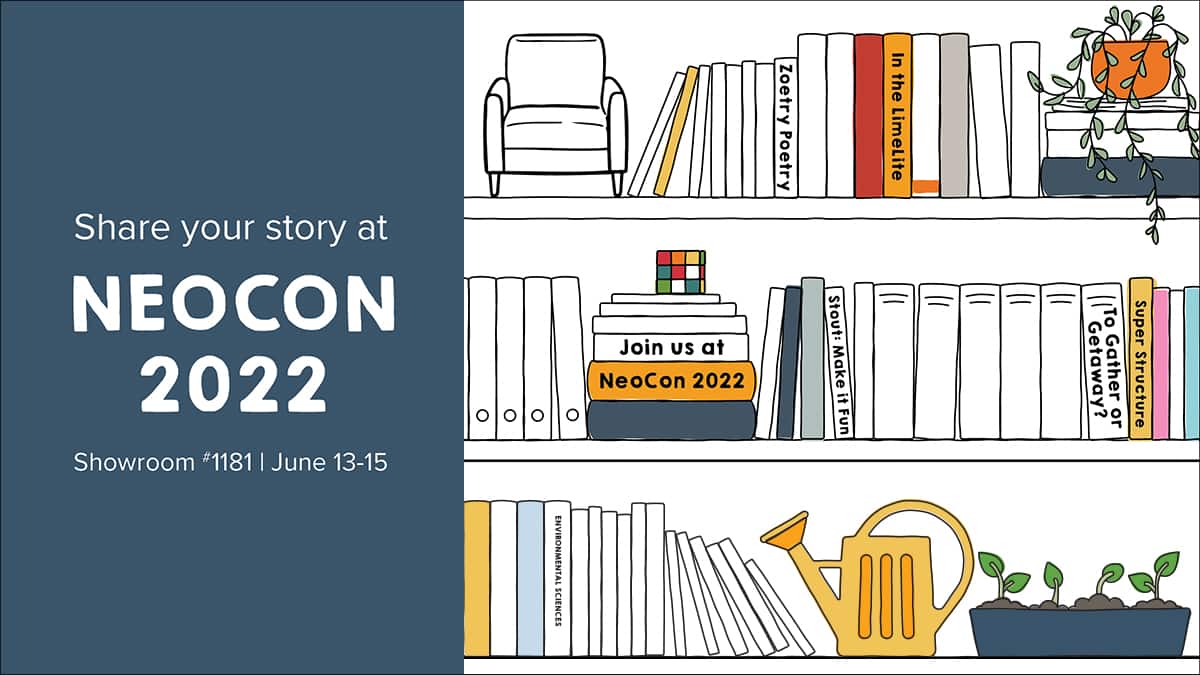 This year at NeoCon 2022, we're coming together to share our stories – and we invite you to share yours with us, too!
We're excited to welcome you to showroom #1181 at the Merchandise Mart in Chicago to explore the next chapters of our design stories. Experience our latest furniture solutions for comfort, function and aesthetics and uncover fresh insights in space planning and product integration to inspire your future projects.
Following is a sneak peek of the activities and product innovations you'll discover in our storied space at NeoCon this year. We're also pleased to share a few highlights for things to do and places to see in Chicago, if you have an opportunity to explore the Windy City while you're there.


Step Into the LimeLite with Elegant, Sophisticated Seating
Revamp the everyday chairs in your workplace, school or healthcare environment with our new LimeLite seating line. This comprehensive family of high-design chairs flawlessly combines sophistication and refined aesthetics with the comfort of a relaxed seat flex.
Ideal for everyday use, LimeLite offers options for various applications and use cases with stack chairs, café stools, high-density stack chairs and stools, and task chairs and stools. Chairs with tablet arms are also available.
Have a seat in LimeLite and experience the comfort and elegance of this seating line in our showroom.
Explore Micro Architecture with WiggleRoom Super Structure
In 2020, we debuted our WiggleRoom pods, which create private, enclosed spaces within an open environment. This year, we're taking WiggleRoom to the next level with WiggleRoom Super Structure.
With this dynamic architectural solution, you can create fully or partially enclosed structures within a larger space – from a brainstorming room in an open office to a study nook at the student commons. Satisfying the need for versatile micro architectures, WiggleRoom Super Structure provides options for private or semi-private spaces in multiple sizes within open floorplans.
At NeoCon, you can observe how WiggleRoom Super Structure transforms space through a variety of structural forms and comprehensive arrangements.
Watch a Design Story Evolve in Real Time with Architectural Wall Demos
Witness how the story of an environment can shift before your eyes with live demonstrations of our architectural walls. We'll take you through how a conference room can become a shared office, and vice versa, in mere minutes.
Plus, experience how architectural walls can improve acoustic and visual privacy and provide solutions to modern construction challenges. You'll see critical advantages of integrating our patented architectural wall designs, including non-damaging floor and ceiling connections, glass and solid panel connections and removable panel shells.
And yet, all this change happens without the waste, disruption and dust of traditional construction. So when it comes to future-proofing, nothing adapts quite as easily and seamlessly as our architectural walls.
At NeoCon, you'll have a front row seat to our live demonstrations, and you can walk away with an understanding of how our wall team can support you and your client as needs evolve over time.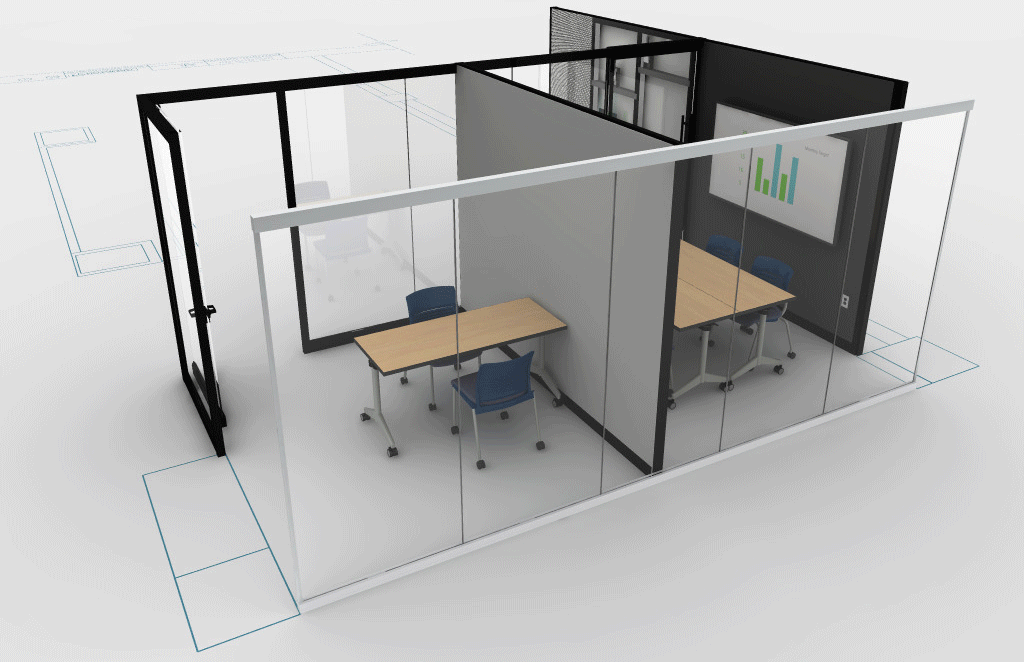 Experience Zoetry Poetry and Receive a One-of-a-Kind, Personalized Poem
Reflect on our design stories while relaxing in lounge seating from our new Zoetry Collection.
Designed by David Allan Pesso, the Zoetry Collection offers striking lounge and guest seating, benches and occasional tables that balance the purposeful and the poetic. Inspired by the juxtaposition of fine-tailored upholstery and die-cast metals in European residential design, Zoetry's crafted aluminum leg and frame design conveys visual continuity and elegance while prioritizing comfort.
Derived from a compound of "zoe" (meaning life) and "poetry" (meaning a quality of beauty), Zoetry represents the blending of life and art or of spiritedness and distinctive style.
As you take in the poetic designs of Zoetry, visit our poetry-on-demand station for a personalized memento from your journey through our showroom. We'll have several skilled, creative poets with classic typewriters ready to capture your story in a custom poem written just for you.
To continue your story, stop by our interactive frame wall and take a minute to draw us a picture that reflects your mood or current musings. We can't wait to see the progression of this dynamic composition with the personalities and unique inputs of all our guests, including yours!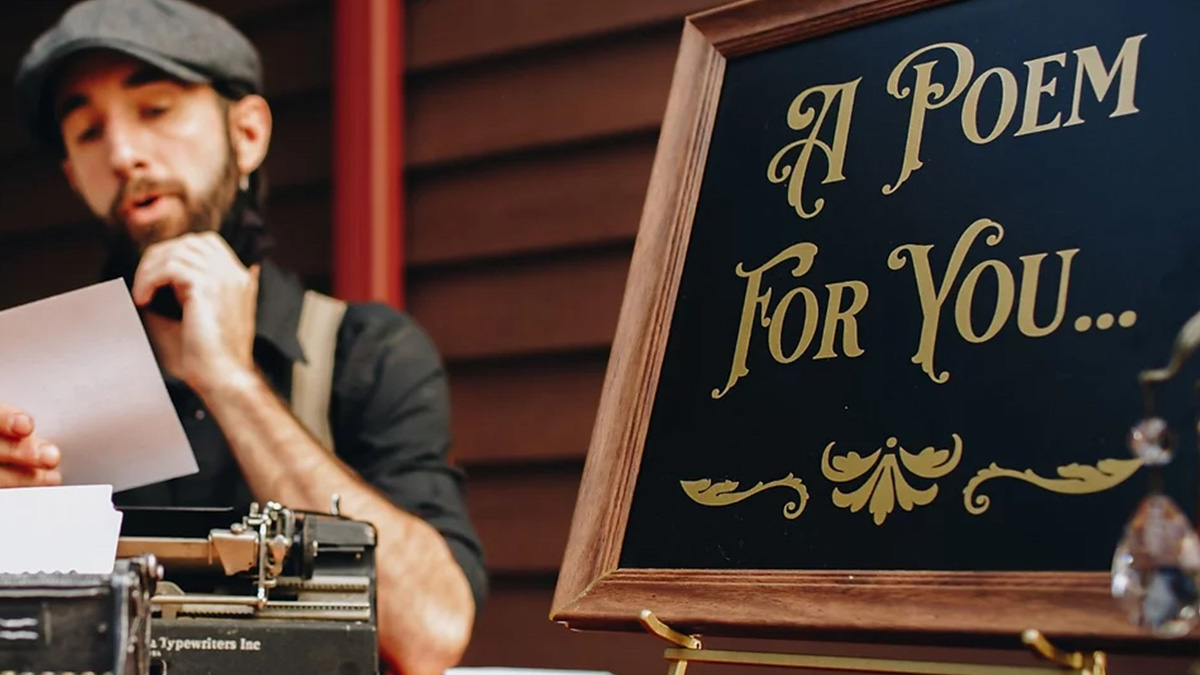 Venture Beyond the Mart and Find Inspiration Around Chicago
Have extra time to explore while you're in Chicago? If so, we highly recommend you jump aboard one of the Chicago Architecture Foundation's River Cruises and hear the fascinating stories about Chicago. Or sip, savor and stroll along the new 1.25-mile Chicago Riverwalk.
For the best view of the city, go to the Signature Room in the John Hancock Center on north Michigan Avenue. Instead of paying for a ticket to the observation deck, head straight to the lounge or restaurant and grab a drink or snack and enjoy the breathtaking views for free.
If you're feeling hungry, head on over to local favorites Greek Islands or Athena. Greektown also has the best sampling of Greek heritage outside of Athens. For food and fun, you can drop by the Chicago Athletic Club Hotel and dine family-style at Cindy's on the rooftop, enjoy a classic cocktail at a former speakeasy called the Milk Room, or take your group to the Game Room for shuffleboard, foosball, bocce, billiards and more.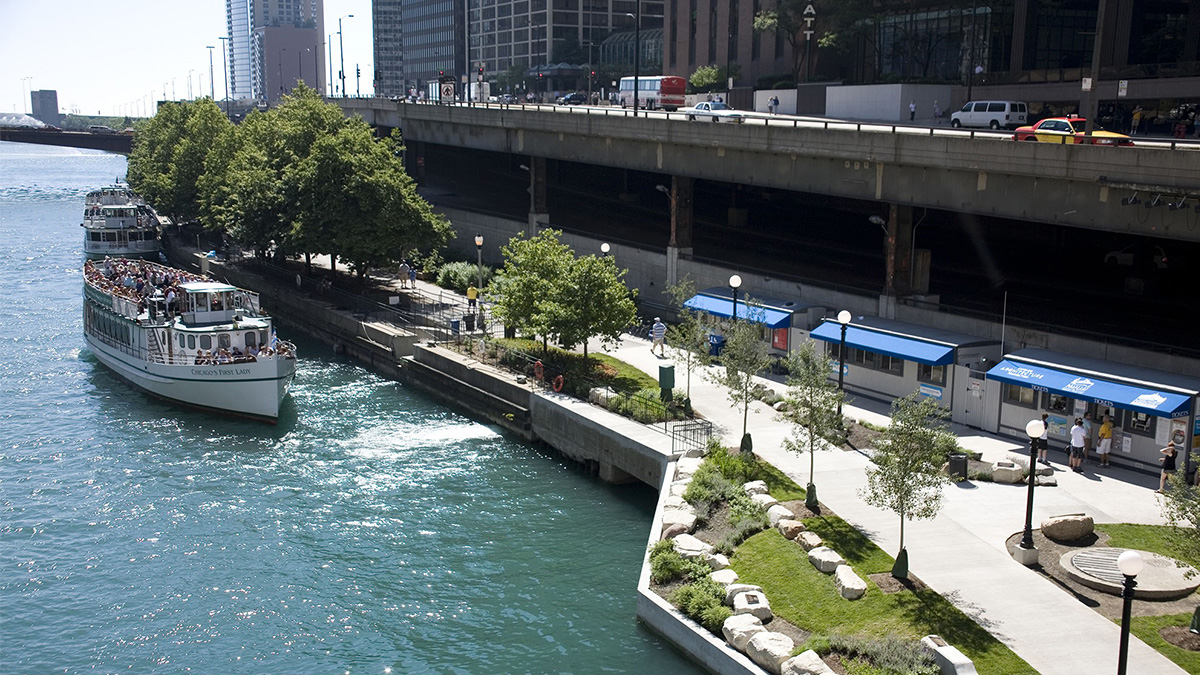 Let the Next Chapter Begin
NeoCon is a special time to rekindle connections, share stories and ignite inspiration. We look forward to hearing your story and sharing ours with you as well.
If you'd like to schedule a personalized appointment with a KI team member, click the button below and complete the form. Or, if you're unable to attend the show this year but wish to schedule a tour of our Chicago showroom on a different date, complete the form and select a date that works best for your schedule.
Subscribe
Stay up to date with the latest trends and more.