How to Make the Most of Working from Home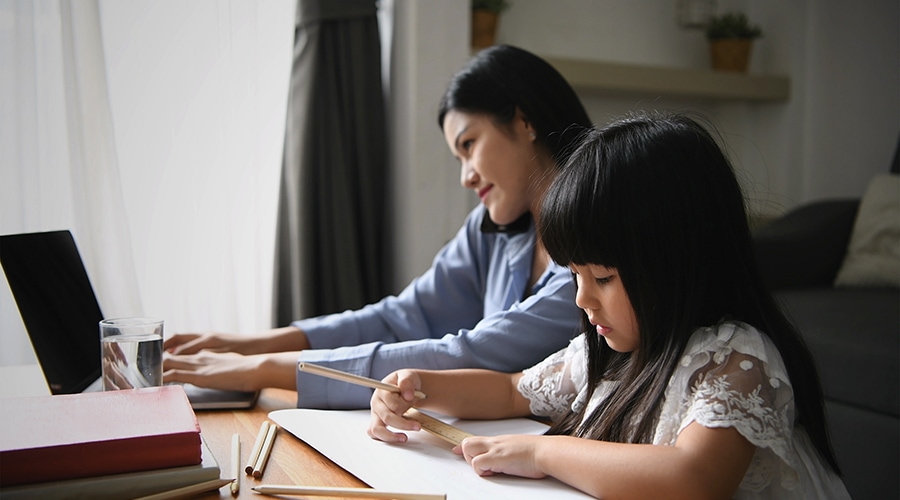 The coronavirus pandemic has left me feeling more fearful than I'd like to admit. It's difficult to focus and think rationally.
Perhaps you're in the same boat. We're anxious, in part, because our daily routines have been disrupted. Many of us are no longer going to the office. Many of our kids are no longer going to school. And we don't know how long this new reality will last.
But there may be a silver lining to this cloud of uncertainty. The necessary rise of remote work may prompt organizations and employees to rethink how they manage their time -- and what they accomplish.
Are Your Meetings Productive?
I've worked remotely nearly my entire professional life. But I did spend one year in an office. And what did I learn in that year, as a stranger in a strange land? We tend to devote a lot of time to meetings disguised as work.
Nearly seven in 10 workers say spending too much time in meetings prevents them from getting work done. Just 11 percent believed they participate in productive meetings. For consultants whose job it is to make meetings more efficient, business has been booming -- perhaps until now.
Remote Work Presents an Opportunity

It takes some time to get the hang of remote work. In the first few days, you might be fumbling through a new platform like Zoom. With the kids at home, you might feel constantly distracted and unable to get anything done. You might even feel like you can't add value to your team, if you're not able to speak up in that regular in-person meeting that's been canceled.
I've been there. So I wanted to share a few tips to put your mind at ease and help you make the most of your remote work day.
Be Flexible. I've spent years helping schools understand how flexible learning environments support new ways of thinking and teaching. Those lessons now apply to our newly flexible work environments. It's impossible to shut out distractions entirely when you're working remotely. Acknowledge that. Then carry that flexible mindset with you as you move between working, interacting with your family, and taking a breather.
Be Thoughtful. At KI, we practice human-centered design because it's inclusive and thoughtful. Now more than ever, we need to bring thoughtfulness into our daily work from home. Reflect on your state of mind when working remotely and try to find peace in it. Some of us may take to remote work and really enjoy the change of pace. Others may find it incredibly difficult. Either way, it's okay.
Don't be afraid to use organizational tips and tricks to map out all that's on your plate, including the collision of work tasks and home duties. At the beginning of each week, make a list of the five most important tasks to accomplish. Then make a list of five tasks of secondary importance. Then give yourself five more tasks. These task tiers can help you stay on track as distractions pop up.
Practice Gratitude. Find a mechanism to be thankful -- for the safety of your loved ones, your life, your home and your work. Gratitude helps us ground ourselves amid feelings of uncertainty, and of the unknown.
In this time of sudden change, we at KI are reminded how working together to solve a problem is far more satisfying and effective than going it alone. We are here for you, your team, your organization and your school, as we've always been. We plan to let these four tips guide our work in supporting our customers in the coming weeks. We hope you'll consider adopting them, too.
Subscribe
Stay up to date with the latest trends and more.