Beyond the Factory Floor: Strategies to Attract and Retain Industrial Talent
Unlock the secrets to attracting and retaining top industrial talent, from developing modern facilities to prioritizing well-being.
---
The U.S. industrial sector is undergoing a metamorphosis.
After the pandemic exposed cracks in the supply chain, many commercial and manufacturing companies reshored their facilities. In conjunction with an e-commerce boom and increasing foreign investment in manufacturing on U.S. shores, the industrial sector is facing record demand amid a scarcity of skilled workers.
In the insights that follow, we discuss how industrial companies can attract and retain top talent through design and workplace strategies to stay competitive.


Highlights: Our 2022 Social Responsibility Impact by the Numbers
17%
decrease in greenhouse gas emissions
13.7M
pounds of material diverted from landfills
36%
of solar energy redirected to power grid for reuse
146
products certified for sustainability
3,665
trees planted in eight countries
$144K
donated to community organizations
The Quest for Talent
There are approximately 800,000 job openings in the U.S. manufacturing industry, a near record-high figure. According to a Deloitte analysis, there are expected to be 2.1 million skilled jobs in the United States that will go unfilled by 2030.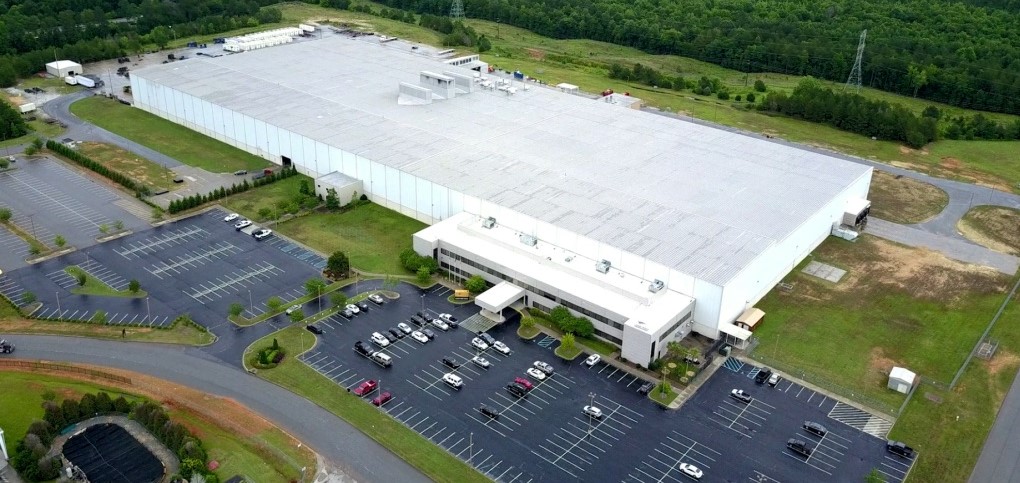 In addition to older employees' retirements, Deloitte cites public perception as a challenge contributing to the shortage of workers, as potential employees may view manufacturers as outdated or prone to outsourcing jobs.
Many industrial companies face a geographical challenge as well, since they often operate facilities in rural or suburban regions farther away from populous downtown areas where they have a bigger pool of potential hires.
For instance, Hyundai chose Bozeman, Montana as the location for its new research and development lab. Meanwhile, Samsung recently opened a new manufacturing site in Newberry, South Carolina.
Design for a Desirable Workplace
In today's industrial market, there has to be more than a paycheck on the table. Creating a workplace environment that makes your employees feel comfortable, engaged and valued can help retain talent when they have plenty of alternatives.
Deloitte's analysis notes that employers who have modern facilities, advanced technologies, growth opportunities and a focus on well-being will have the best chance at attracting and keeping workers.
Factory operations are constantly being improved upon and optimized for productivity. Employers should apply this same ideology to the workspaces beyond the factory floor.
Regenerative spaces such as individual privacy pods and open recess and lounge areas give workers the opportunity to step away from their tasks and recharge. This opportunity reduces burnout, which can triple the likelihood that an employee quits their job, according to Gallup research.
Interactive spaces offer a place for employees to work collaboratively with their colleagues, socialize with their team members or simply interact with coworkers they wouldn't necessarily run into otherwise. Social interaction at work is a strong factor in fostering a sense of belonging for employees. In fact, Harvard Business Review research shows it is associated with a 50% reduction of turnover risk.
Employers that put an emphasis on training and empowering employees to evolve as members of the team can improve retention in the long term. A Pew Research survey showed that more than 60% of employees who left their jobs in 2021 said they did so because they had little to no opportunities for growth and advancement. By investing time and resources into flexible training and having dedicated spaces for ongoing learning, you can show your employees you care about their career path.


How KI Can Help
As a manufacturing company, we know what it's like to be in your shoes. You're responsible for building and maintaining a business that provides goods and services. And you rely on the excellence of your employees to represent your brand and execute the manufacturing plan.
Moreover, we understand the issues you encounter. You run lean. Automation is a constant topic of discussion. Supply chain is a persistent challenge. And through it all, you rely on the one thing that makes your business work – the people.
We're a U.S.-based office furniture manufacturer and, like you, we rely on our work environment to be a beacon to attract and retain talent. Whether it's on the factory floor, in the break room and regenerative spaces, or throughout our offices, we want our employees to be proud of their workplace.
When it comes to cultivating a space for your employees to recharge and connect with one another when they're not on the factory floor, we've got you covered … and then some. To start, we offer:
Durability: Our products are known for exceptional quality and durability, with a majority backed by industry-leading 10-year, 15-year or lifetime warranties, at a mid-market price point.
One-stop shop: We offer a wide variety of products and finishes, with in-house design and installation services, to create a turnkey solution for your space.
Versatility: With American-made products and a supply chain all within North America, we can operate on a short timeline and deliver with a quick turnaround.

Industrial Spaces & Solutions
Download our Industrial Spaces brochure to learn more about the spaces and solutions we are uniquely positioned to offer you as the manufacturer of choice for industrial furniture and space planning design.
Subscribe
Stay up to date with the latest trends and more.