Four Factors Driving Demand in the Industrial Sector
From an e-commerce boom to a renewed focus on reshoring and investment, explore the key factors fueling growth in the U.S. industrial sector.
---
Demand within the U.S. industrial market is on the rise.
We're seeing a vastly different economic landscape than we did just a few years ago. Commercial and manufacturing companies learned from the logistical problems that came with a worldwide pandemic. Many have adjusted and are focused on bringing facilities and jobs back to the United States. At the same time, an e-commerce boom is creating more demand for warehouse space.
And that's just the tip of the iceberg. Below, we explore four key factors driving the growth of the U.S. industrial sector.
1. E-Commerce Boom is Dominating Sales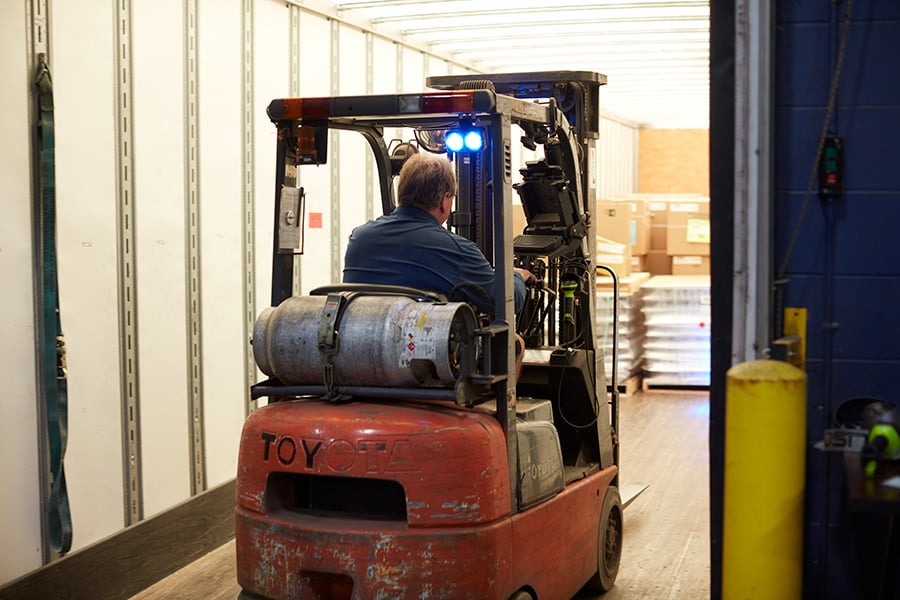 Annual e-commerce sales in the United States topped $1 trillion for the first time in 2022. While e-commerce has been steadily climbing for several years, it now makes up close to one-fifth of all retail sales and is expected to see double-digit annual growth through at least 2025.
That's put a lot of demand on the industrial sector. Customers have grown to expect quicker order-to-delivery turnarounds, a logistical feat that requires more efficient storage, transportation, and labor solutions. E-commerce requires three times the amount of industrial space of brick-and-mortar retail operations, according to a report from commercial real estate advisory firm Newmark.


2. Manufacturers Are Navigating Supply Chain Challenges
Though not nearly as strained as they were during the height of the pandemic, supply chain bottlenecks continue to be a challenge for businesses. According to a 2022 business survey by JPMorgan Chase, 48% of companies increased their budget for transporting goods; 51% added suppliers from new geographic regions; and 65% began strategic stockpiling to deal with supply chain challenges.
In this year's survey, 71% of companies cited supply chain issues as driving up the cost of doing business.
The shift toward stockpiling in particular to offset high transportation costs and reduce dependence on a fragile supply chain has led some companies to expand their warehouse space, increasing demand for the industrial sector.
3. Companies Are Pushing for Reshoring & Foreign Direct Investment
In response to supply chain challenges, many companies are moving their production facilities closer to their target customers. Per a recent report from Deloitte, 62% of manufacturers have begun reshoring or nearshoring their production capacities or bringing them back to the United States from overseas.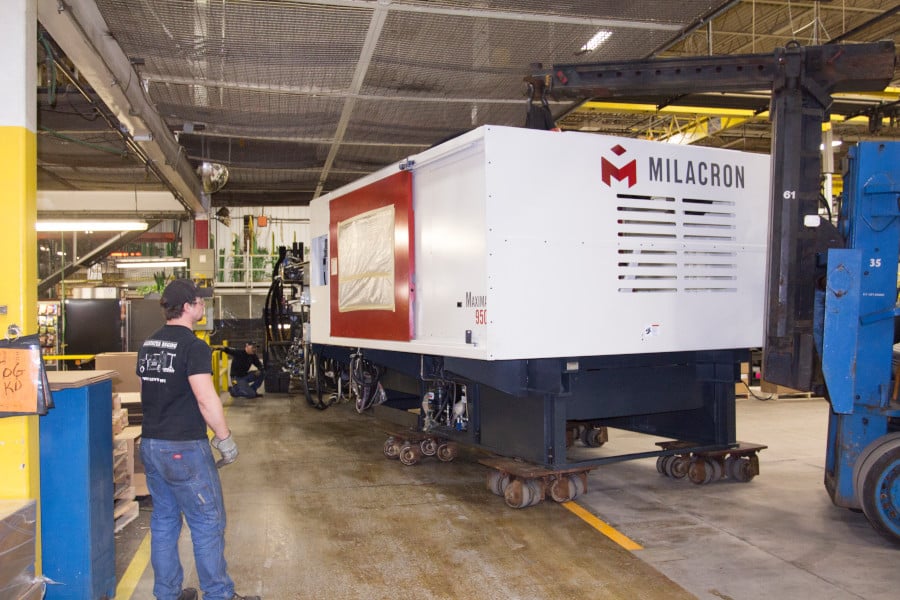 For instance, Intel recently announced a $20 billion investment in two new semiconductor manufacturing plants in Ohio. Walmart announced that it plans to spend $350 billion this decade on producing or assembling products in the United States, from textiles to medical supplies.
At the same time, foreign-headquartered companies are ratcheting up investment in U.S. operations. According to the International Monetary Fund, the United States had the largest increase in incoming foreign direct investment of any economy worldwide in 2021. For instance, South Korean energy company SK Innovation is partnering with Ford Motor Company to invest over $11 billion into three new battery plants in Kentucky and Tennessee.
Together, reshoring and FDI are creating hundreds of thousands of jobs in the manufacturing sector, reaching a record high in 2021.


4. Facilities Are Seeking a Much-Needed Facelift
According to Newmark, more than 70% of U.S. industrial space was constructed before the 21st century. One-third of all industrial building inventory predates 1972.
As manufacturing processes modernize and companies seek to attract workers for the surge of newly created jobs, industrial construction is on the rise. Cities in the South and West are leading the way, including Charleston, Austin, Phoenix, Salt Lake City, and San Antonio.

Growing the Industry Against a Competitive Future
The future is bright for the U.S. industrial sector, but challenges remain. As the market continues to expand, it will grow increasingly competitive when it comes to attracting and retaining top talent.
In next week's insights, we discuss what industrial businesses can do from a workplace design and organizational perspective to put their best foot forward.
Until then, download a sneak peek of our exclusive Workplace Insights PDF featuring design solutions for the industrial sector.
Subscribe
Stay up to date with the latest trends and more.