A Summary of the IIDA Community as Strategy Tour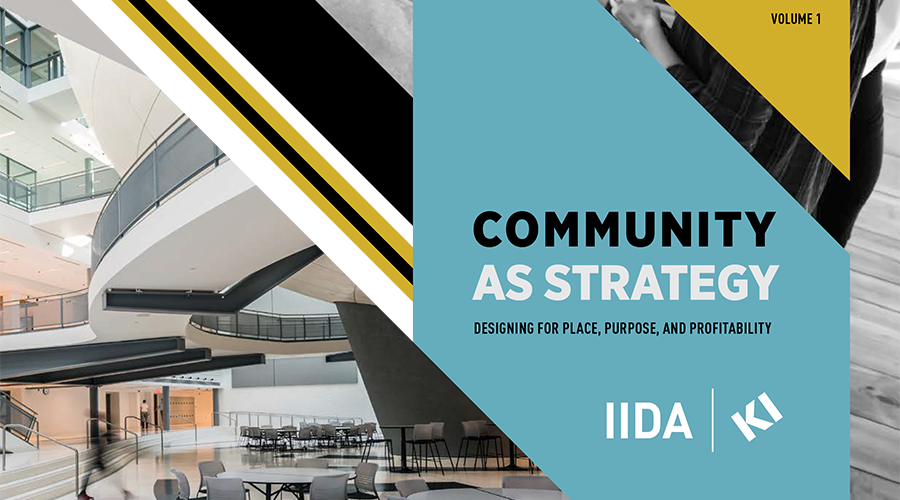 In 2019, KI embarked on a six-city tour with IIDA to discuss Community as Strategy -- a movement within the architecture and design community to create environments that reflect and support how people live, work and play.
Each conversation was moderated by IIDA Executive Vice President and CEO Cheryl Durst. We brought together more than 30 academics, architects, designers and urban planners from across the country to share their insights on how design can foster community and connection.
What did we learn? Designing for community is universal -- it's happening everywhere from workplaces and schools to public spaces and neighborhoods.
Here are some of the key insights uncovered during the tour:
Every Community Is Different, but Purpose Is Paramount
The definition of community may vary from place to place and from client to client. People who simply live or work near each other may not be a community.
Organizations with strong communities have a purpose. Purpose is often informed by brand, culture or another aspect of an organization's identity. At our San Francisco panel, Sascha Wagner of Huntsman Architectural Group discussed designing a workplace for an advertising agency. The clients wanted to communicate the firm's vibrant and spontaneous culture so the design included custom steel desks. Employees are able to stand on and walk across their desks while delivering their pitches.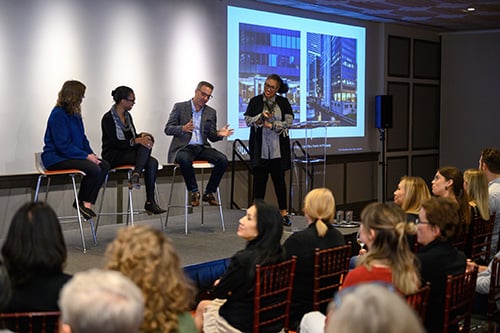 Communities Extend Beyond the Four Walls of an Organization
Community is not limited to individuals who are directly connected to an organization. In each city, panelists distinguished between internal communities and external communities -- and design with both in mind.
Internal communities consist of the intended users of a space, whether they're employees, students or customers. Design drivers may include corporate culture, productivity, retention, collaboration, wellness and work-life balance.
External communities consist of those who don't always have the opportunity to participate in the design process, from members of the public to underserved populations. Designers may consider whether a space is accessible, whether it supports equality and whether it's representative of a community and its heritage.
By focusing on external communities, designers can become advocates for social change. At our Boston panel, F. Philip Barash of the Boston Foundation discussed how his philanthropic organization uses design principles to transform public spaces into the likes of urban gardens and public art, so that community organizations can take full advantage of them.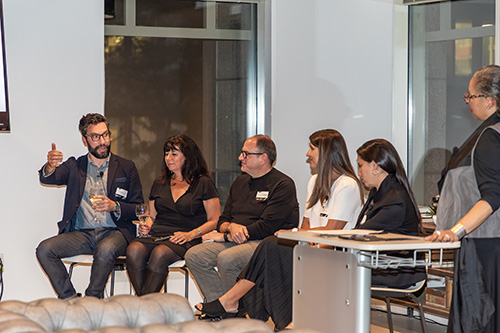 The More Often Community Is Top of Mind, the Stronger the Design
When community is at the heart of the process, the final design is better-positioned to meet users' needs. At our panel in Washington, D.C., James Kerrigan of Jacobs noted that a major shift in design is underway in most workplaces. Employers used to prioritize how employees could serve the workplace. Now they want spaces that serve employees -- that do everything from supporting their health to boosting morale.
Transportation firm Echo Global Logistics takes these principles to heart. Robert Benson of CannonDesign shared how his team created a space for Echo with dynamic, varied work spaces as well as on-site dining, childcare facilities and lounge areas to foster organic human connection.
Students Are the Future
To ensure that the next generation of designers builds healthy communities, we must think critically about how to teach design students the Community as Strategy concept.That starts with evaluating the curriculum and ensuring that the spaces where students learn are meaningfully designed.
Design students may also participate in community betterment programs. At our panel in New York, Jon Otis of the Pratt Institute detailed the Pratt Creative Xchange (PCX), where students collaborate with high schoolers in underserved neighborhoods on design projects.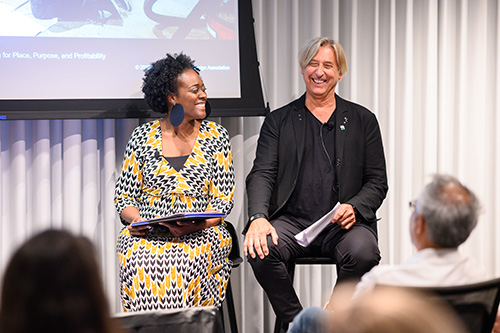 The Conversation Continues
These are just a handful of the topics that surfaced in 2019. I am grateful to IIDA's leadership and to everyone who joined us. The conversations had between panelists and attendees was a testament to the power of community.
We're excited to announce that we'll continue our partnership with IIDA in 2020. We plan to host Community as Strategy panels in the following cities:
Kansas City
Chicago
Dallas
San Francisco
Atlanta
Boston
New York
Los Angeles
An Industry Resource: KI and IIDA Executive Summary
The executive summary for our 2019 Community as Strategy Tour is now available! Simply click to download.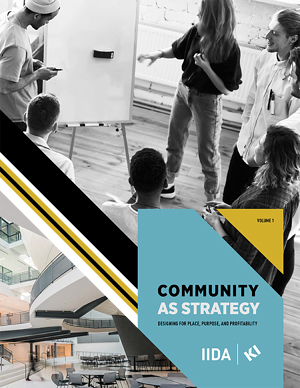 Please share your feedback with us. We're eager to learn what resonates with you, what questions you have and how you want the conversation to continue this year.
Next stop, Kansas City!
Subscribe
Stay up to date with the latest trends and more.