7 Tips for Teacher Burnout Recovery
February 15, 2022
K-12 Education
Higher Education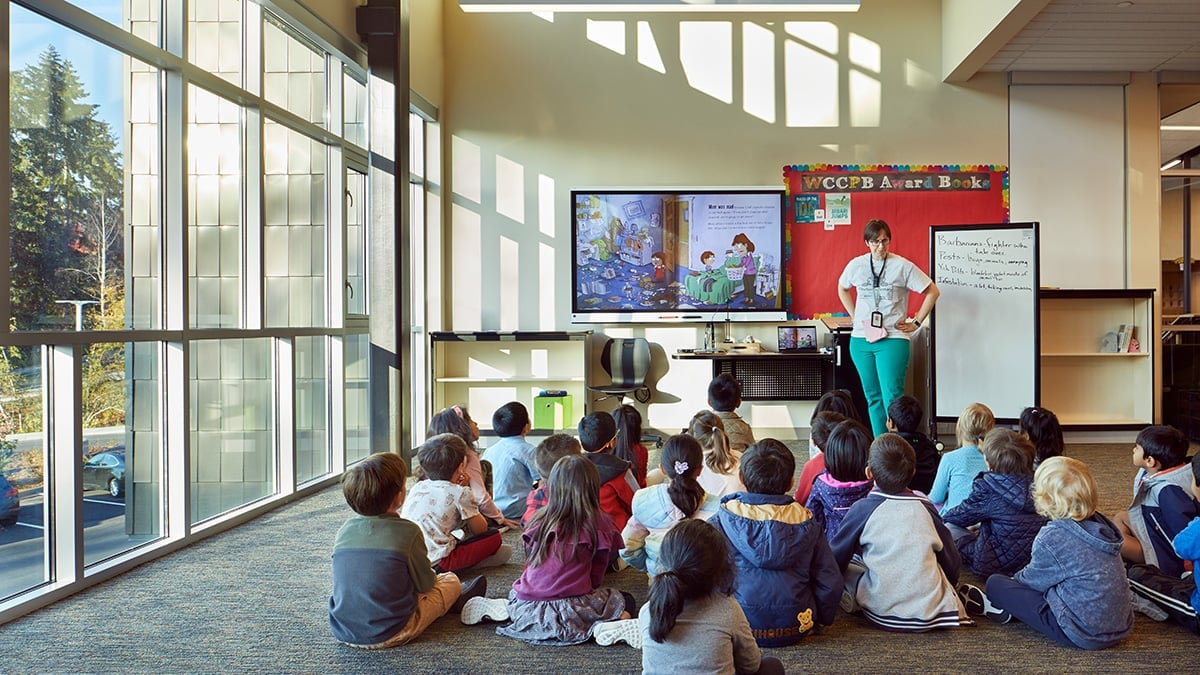 Teachers have a lot on their plate. They're developing and implementing lesson plans for in-person and Zoom classes simultaneously. In addition to their own class schedule, they might be covering classes for a quarantined colleague. At the end of the day, they head home to make sure their own children understand their lessons.
It's a recipe for burnout. Some teachers even consider leaving their careers at this point in the school year. In fact, there is a distinct link between teacher burnout statistics and attrition, showing new teachers leaving their profession in rates ranging from 17 percent to 44 percent.
As a former teacher and administrator, I wholly understand our nation's educators are being stretched too thin. It's tiring and overwhelming. Educators are often being pushed to the limit just a few weeks into the new year.
It's important to recognize signs of teacher burnout in yourself. You might find yourself venting more, sleeping less, opting out of social gatherings or forgetting part of a lesson that you normally know like the back of your hand. These are all-too-common teacher burnout symptoms.
Before you can alleviate burnout, allow yourself to acknowledge your exhaustion. Then, make a few simple changes. Following are a few easy ways you can help yourself, your colleagues and your school community recover from burnout.
Take Care of Yourself
Plan for what's to come. School tends to get busier in March and April, so plan ahead to help relieve stress when that time comes. While you may have to make adjustments, you'll have a foundation to start from. Remember to carve out time for enjoyment in the classroom, whether through a fun group activity or watching a movie that ties into your lesson plan.


Set realistic expectations. If there's anything we've learned over the past two years, it's that we can't expect everything to be perfect or like it was in years past. Try your best to go with the flow. It's okay if you don't get everything done that you originally planned for your curriculum.


Create a comfortable space. You spend a lot of time in your classroom, so make sure it has a comfortable space where you can take a breather and recharge. Consider decorating in a way that speaks to you as a person and not just as a teacher. Incorporate artwork, a soft blanket or rug, accent lighting and colors you find soothing. Maybe even get a comfortable chair to relax in, set out a candy jar or put on some music to set a mood.


Contact a mental health professional. Often, seeking professional help before you're feeling at your worst is the best way to prevent a future crisis from taking a toll on you. Consider any of these mental health resources for teachers as a starting point, too.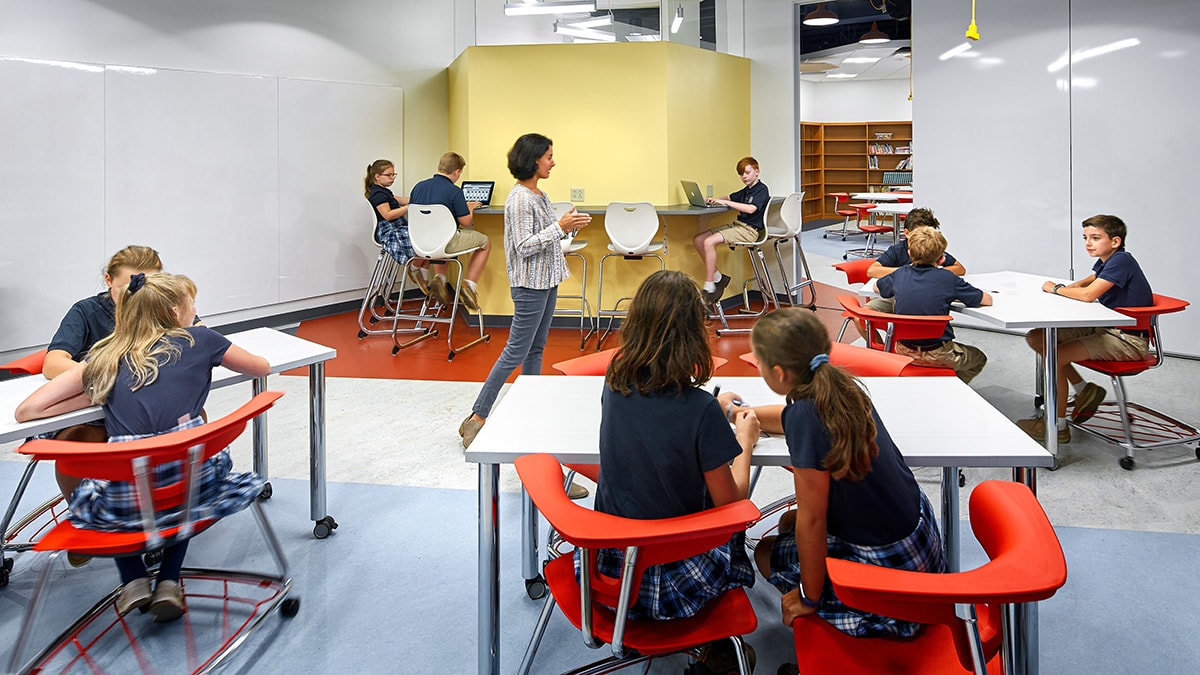 Take Care of Your Team
Administrators can play a key role in supporting their teaching staff, creating a positive school culture and, in turn, avoiding teacher burnout. Here are a few ideas:
Establish guest teachers. Give teachers a "coupon" for a period of time where a school administrator visits the classroom to "guest teach." The coupons could be for anywhere from a 15-minute break to an entire class period. Administrators get to engage with students in their element rather than in school offices or large assemblies. During that time, teachers can decompress, step outside of the classroom for a walk or check something off their to-do list.


Offer wellness classes. Ask if any teachers would like to volunteer to lead a meditation, yoga or other exercise class for their colleagues before or after school. Provide teachers with videos that guide them through a few easy stretches they can perform in the classroom during the school day. Before and after school times can be stressful for some, so make sure to provide resources on physical activities and community wellness facilities to assist those who would like them.


Show teacher appreciation. Send teachers a gift card for food or classroom supplies. Write a personal thank you note, describing how they're making a difference. A gift basket with their favorite things can go a long way in showing you care. Fresh flowers never go out of style. Or check out point #3 above with items that create a comfortable space or promote self-care, like a nice journal or long-burning candle. Customize your teacher appreciation ideas on sites like Etsy or Zazzle.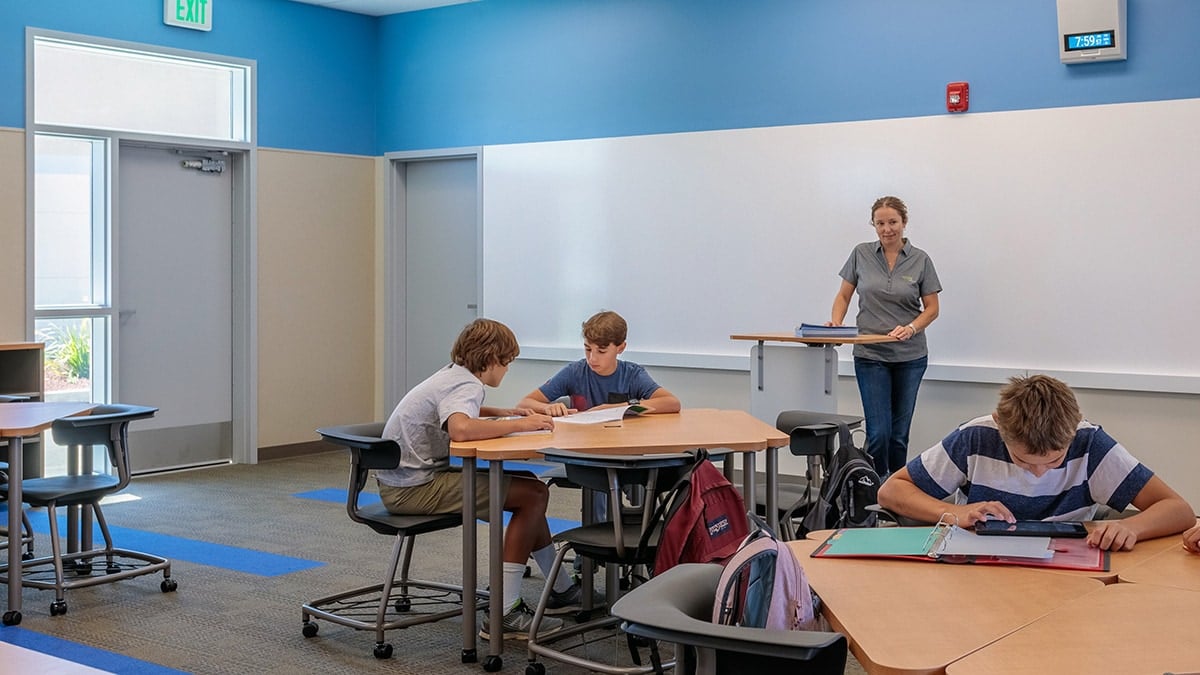 Focus On Your 'Why'
When we're exhausted, it's hard to remember what we love about teaching and why—including why we became educators in the first place.
Over the next few weeks, I encourage all educators to find a moment or two to enjoy the little things and what brings you joy as a teacher. Take in the creativity of a picture drawn by one of your students. Sing along with your class to a favorite tune. Cherish a conversation with a close colleague. Most importantly, I urge you to make time to take care of yourself and put your well-being first.
If you're an administrator, find ways to support teacher burnout recovery. Encourage your teachers to take time for themselves. Show your appreciation and seek unique ways to prevent teacher burnout in 2022 and beyond.
Let's continue this conversation. I'd love to hear your ideas, discuss any questions or trends you're seeing and learn how KI can help. Give me a shout at emily.mcginnis@ki.com.
Subscribe
Stay up to date with the latest trends and more.