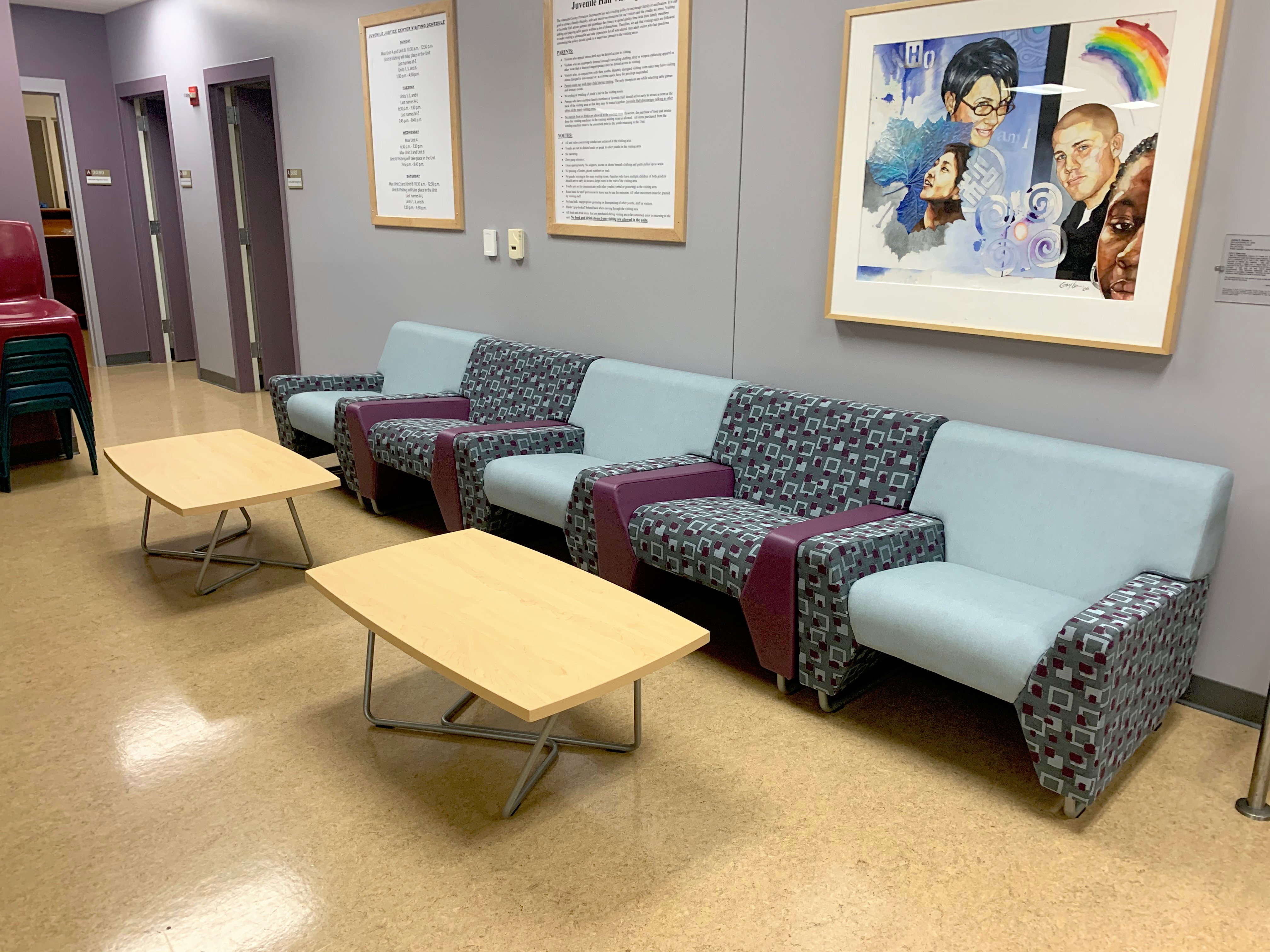 Juvenile center embraces youth growth and development with comforting renovations
When Alameda County Probation Department (ACPD) decided to renovate, the goal was to create a place of warmth and intimacy for families to spend healing time together. The shift from an institutionalized space to a warmer, welcoming environment has improved morale, pride and self-control among the juvenile residents.
The design of the space offers residents and their families options for how they want to spend their time together. Barron tables in a warm wood finish and ergonomic Strive chairs provide a place to study, have a snack or play a game of cards. MyWay and MyPlace lounge seating with soft-handed fabrics in purple and gray hues provide a calming aesthetic for conversations or a place to curl up with a good book. Some of the upholstered lounge pieces are mobile, allowing families to create semi-private areas or giving individuals an opportunity to find a quiet space. Youth-sized activity tables and Intellect Wave chairs give the littlest visitors a supportive space to interact and provides a fun pop of color.
The furniture and how it was planned also maintains visibility requirements for officers and reduces places to hide contraband. The built-in cleanouts and high-performance upholstery from Pallas Textiles helps ensure the furniture will withstand frequent use. "KI helped assess the visiting room and discuss opportunities to modify the space," said Jessica Fort, Camp Sweeney Superintendent. "The changes created a warm, intimate place for families to spend time together in a home-away-from-home environment."
Case Study Newsletter
Sign up to receive the latest updates from KI with inspiring spaces and solutions.