A generous workspace in a compact footprint
Adapt to change with ChangeUp
Innovative ChangeUp tablet arms provide an accessible worksurface for Doni and Strive 4-leg, 4-leg with casters, sled base and task chairs. This large flip/fold tablet pivots 45 degrees for ease of ingress and egress in a compact footprint.
View features and highlights below. Pricing information is available on Strive and Doni stack and task chair pages.
Doni and Strive designed by Giancarlo Piretti.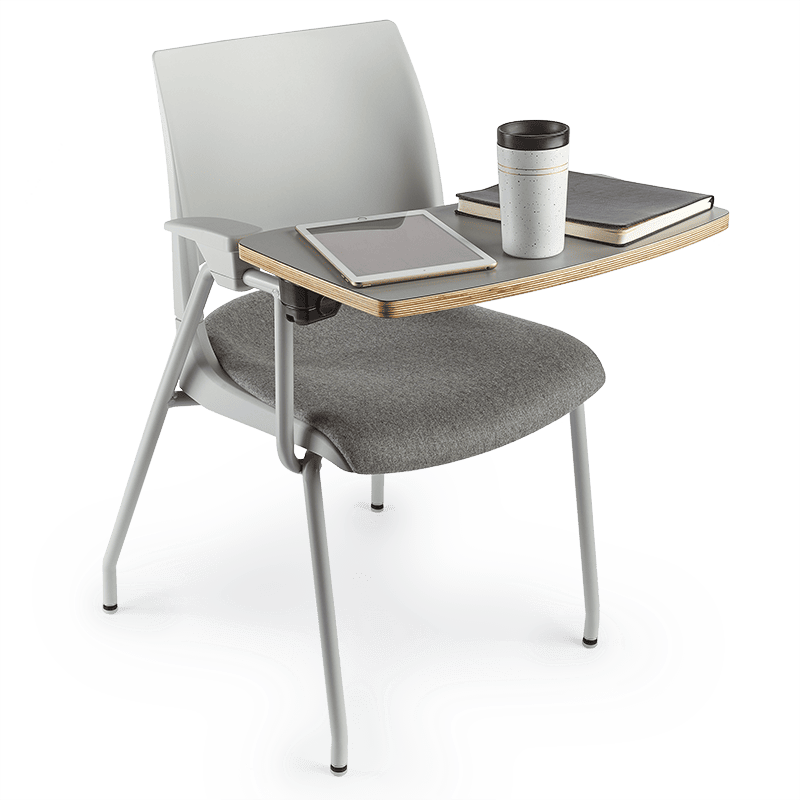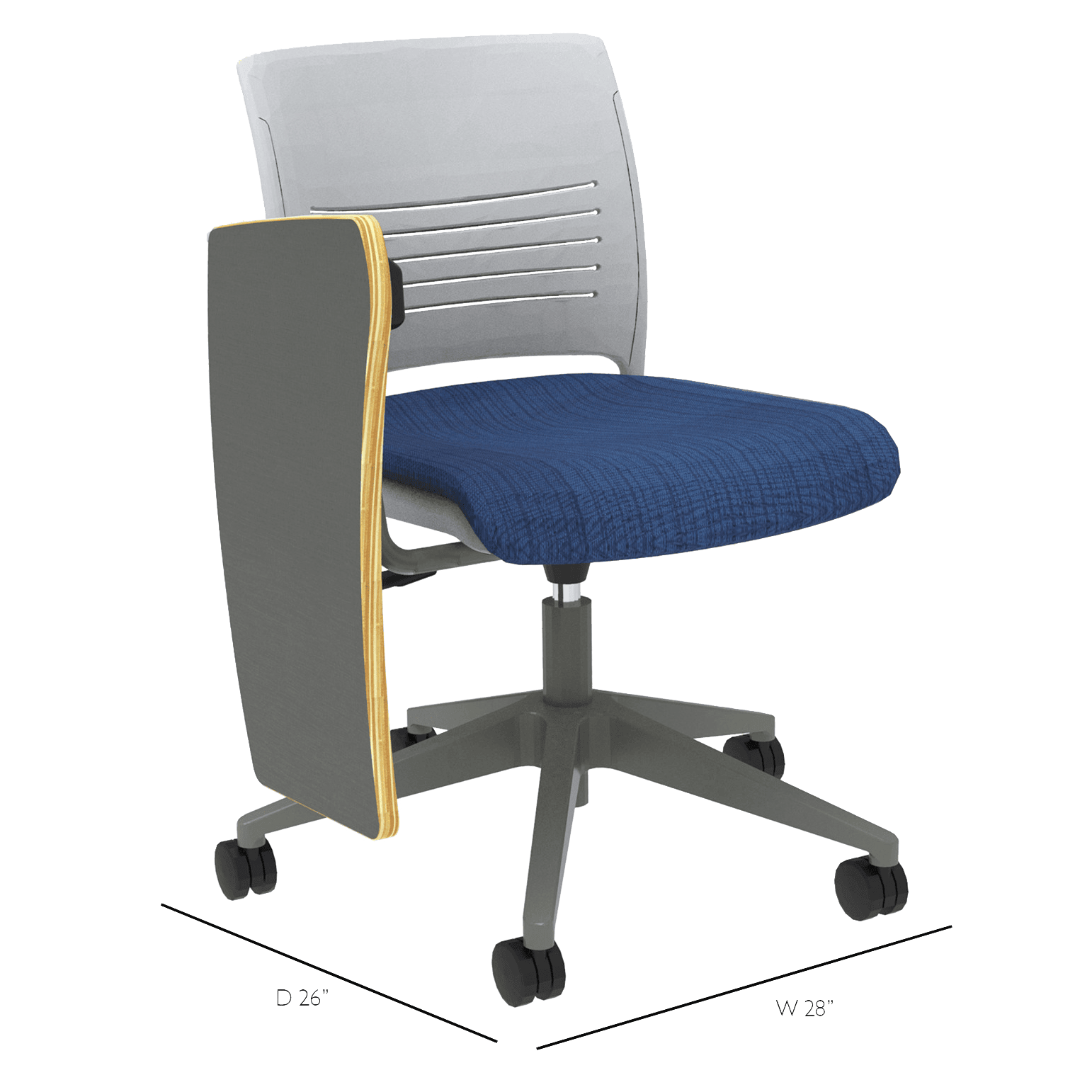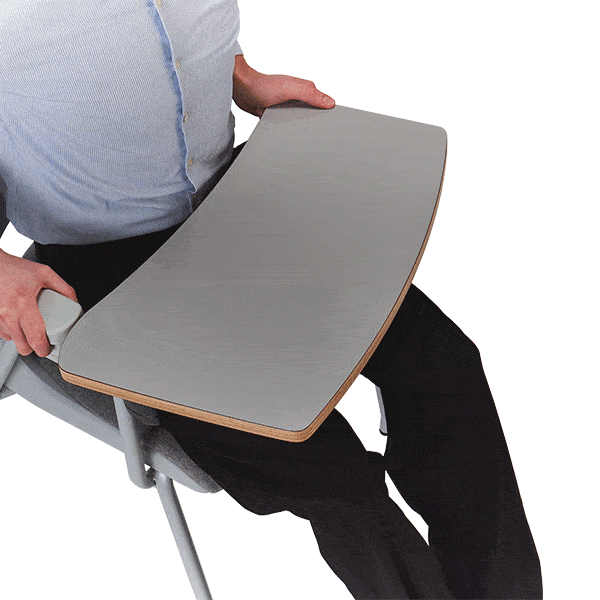 See the Action
View the pivot range and flip/fold motion of the ChangeUp tablet arm.
Request a Quote
Enter your information below to request a quote.