Shake up the learning space
Ruckus is an inspiring and incredibly innovative collection that supports today's learning space transformations like nothing else. Now featuring reconfigurable activity tables and post-leg desks, the Ruckus collection fosters student engagement, enables a wide range of teaching styles and adapts to a variety of users and uses.
Browse the following idea starters to inspire your learning space transformation with Ruckus.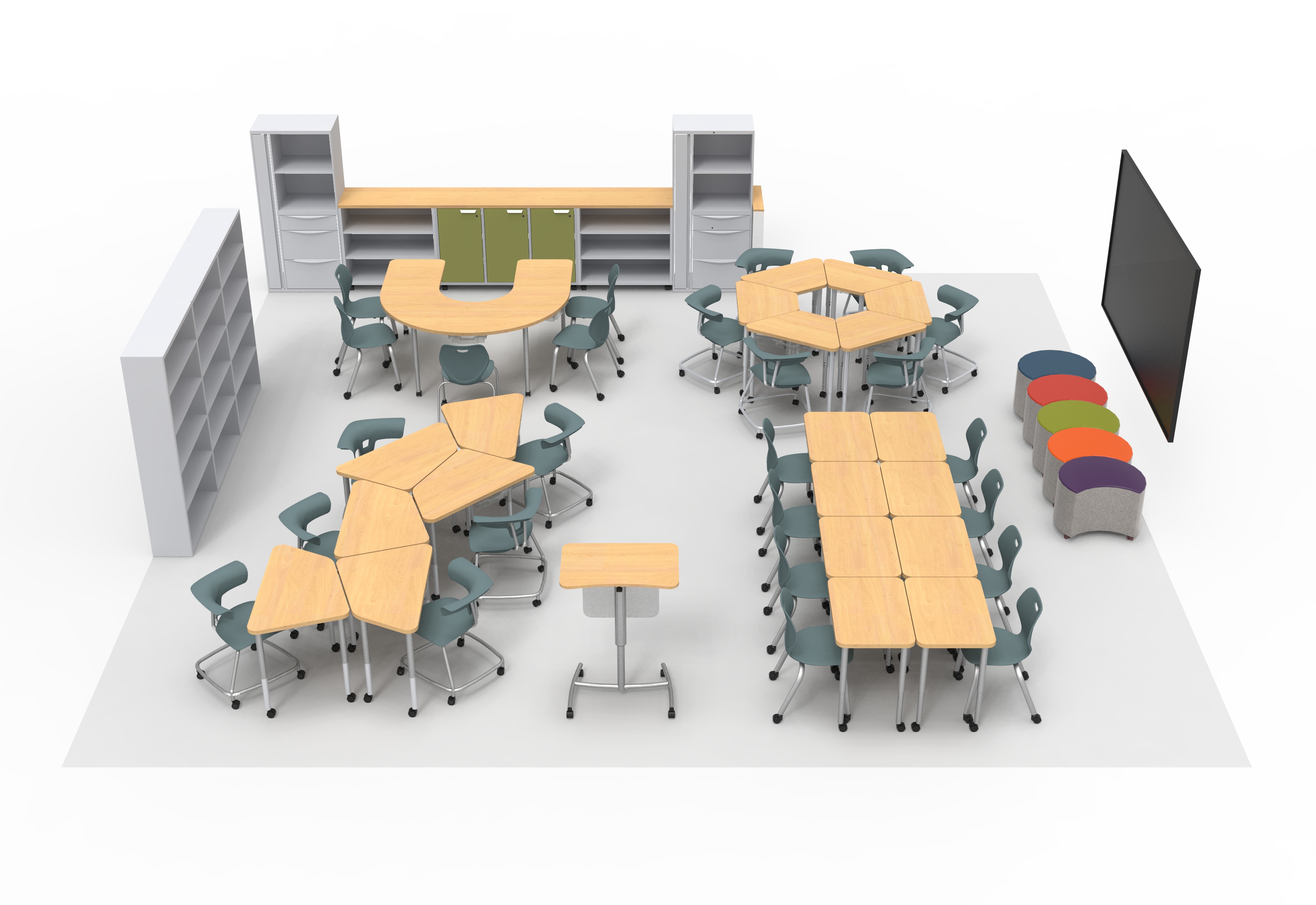 EMPOWER CHOICE
This configuration empowers student and teacher choices in worksurface and seating heights as well as workstation sizing for both groups and individuals. These choices enhance engagement and learning outcomes.
TIME-TESTED SUCCESS
Individual or partnered learning environments have proven successful and will always have their place. This resilient layout embraces traditional learning styles.
PLAY – MAKE – DESIGN
Options that support playing, making, and designing enable a fully engaged learning environment.
FACE-TO-FACE
Interaction is a powerful tool in learning. It improves communication and supports a sense of community. The right worksurface shapes and room layouts can increase face-to-face interactions and ramp up your classroom's sense of togetherness.
UNLOCK FRESH IDEAS
Learning happens everywhere. A more "relaxed" space may unlock subconscious creative thought. A change of scenery often encourages deeper levels of ideation, brainstorming and problem solving.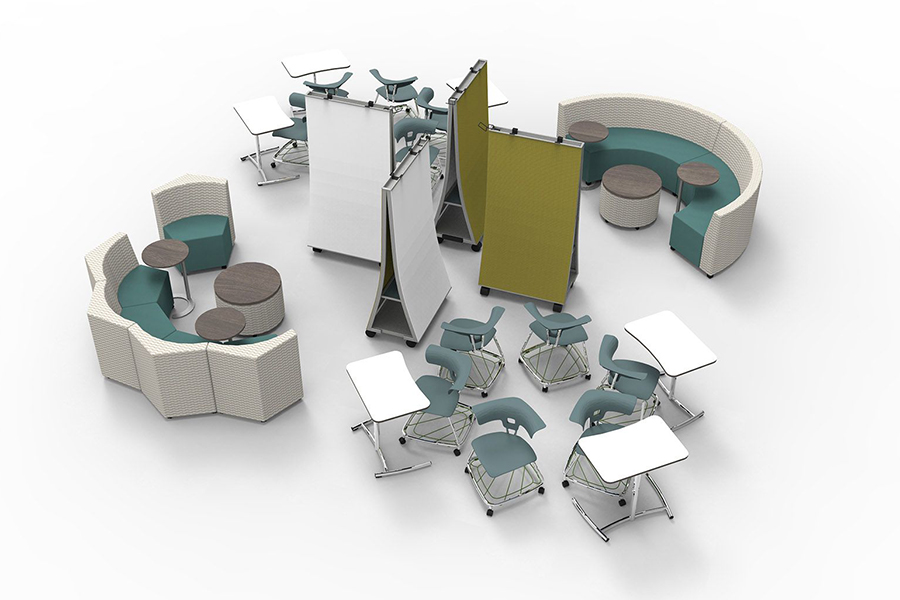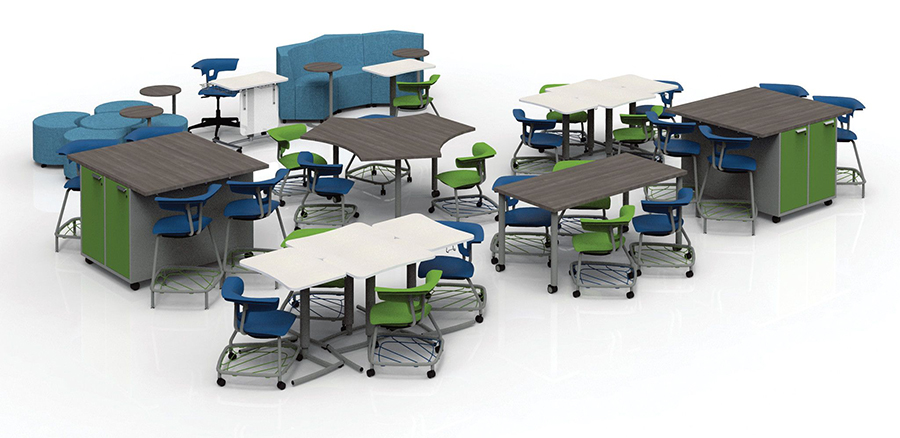 GET IN THE ZONE
Zoned learning continues to grow in popularity within classrooms and schools. Providing designated zones for specific activities improves focus and outcomes for students and teachers.
ACTIVE SPACE – ACCESSIBILITY
Rapid prototyping and group work require large surfaces and immediate access to supplies. This simple yet functional grouping adeptly provides both.
BUSY HANDS
When students work on projects together, the sky is the limit on what they can accomplish. These configurations make group work easy. Nearby storage keeps supplies handy.
View More
The options are endless! Download these idea starters to view additional ways you can plan and design spaces with our Ruckus Collection.