NeoCon 2017: Sofas, Smart Offices & Smaller Footprints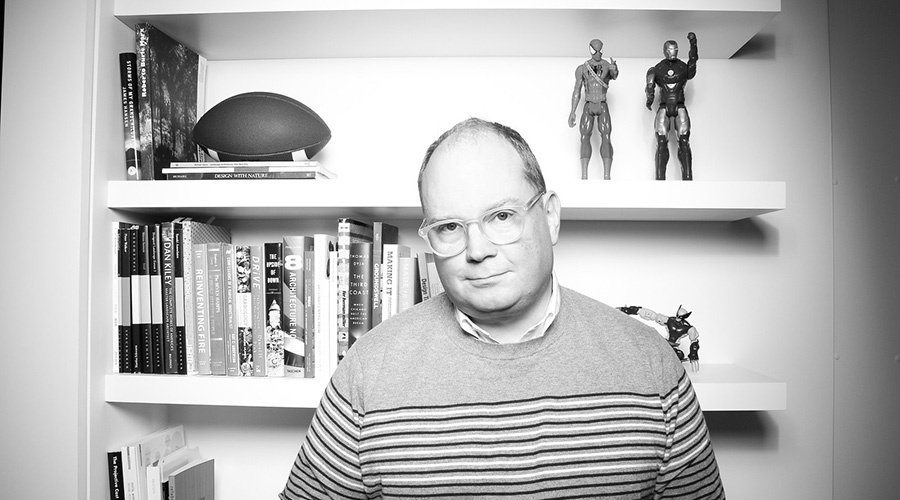 Normally, trying to figure out what the next hot trends at NeoCon will be is about as difficult as predicting the Chicago weather in mid-June — you can seek clarity all you want, but you're more apt to get rained on. But this NeoCon is a little different. There are some clear trends emerging that will define the workplace for years to come.
Some of these trends are in full swing (residential in the office) and others are just getting started (3D printed furniture), but look for these trends when you arrive at theMart in a few short weeks:
Sofa, lounge chair and a coffee table. The office continues to look more and more like the home. This trend started a few years ago, but expect a full onslaught of residential-looking furniture at NeoCon 2017.
The residential-feel furniture trend is getting more "sophisticated" as well. Yes, some office furniture makers will continue to churn out boxy looking cushioned lounge pieces and claim they are following the trend. But expect to see more collaboration with true residential furniture makers and partnership with European partners who have the design chops to make an immediate impact in the market.
Also look for residential furniture retailers to take a much harder look at the contract market. The industry has seen a few of these residential giants get into office furniture in recent years. Expect more to come. There is a reason the world's largest discount furniture retailer joined BIFMA this year.
"SIRI, please set up my office." Technology is entering the office that will change the way people work. It started slowly with sensors and other gadgets that track how people work, but look for early attempts at bringing the Internet of Things to the workplace.
That means the days of manually adjusting your desk and task chair to you are numbered. Instead, smart companies in the industry will begin working with technology firms to produce smart offices that know who you are and automatically adjust the workplace to you.
The industry seems torn between three lines of thinking: Those who think it wise to develop the technology themselves; those who chose to work with technology companies to pair that tech with furniture; and those who are doing nothing to address the Internet of Things in the office. The office furniture makers who seem to be having the most success addressing technology in the workplace are those who are working with outside tech companies — option two above. Companies in the industry that are developing their own technology are finding, well, they are not that good at it. And those that are choosing option three? Look for them fail in the coming years. Ignoring technology is not a sound strategy.
Making better use of less space. Offices continue to shrink and the office furniture industry is coming out with a number of products to make that transition a little less painful for workers. Look for smart new products at NeoCon that address a smaller office footprint — desks that do more than just hold computers, smart space dividers that are also visual communication and sound-absorbing panels and conference rooms that are smaller and more useful than the traditional meet space with one large table and a bunch of chairs.
Also keep an eye open for products that make hoteling a little easier for those who are sharing desks. Again, technology products are making it easier for workers to share spaces seamlessly, but smart desks and easily adjustable task chairs will be part of the mix too.
The way we work continues to change at break-neck speed. Though some complain that the office furniture industry is slow to respond, NeoCon 2017 will show that it is catching up quickly and more importantly, beginning to lead the way.
See you at theMart!
Subscribe
Stay up to date with the latest trends and more.