Mentoring our Next Gen Designers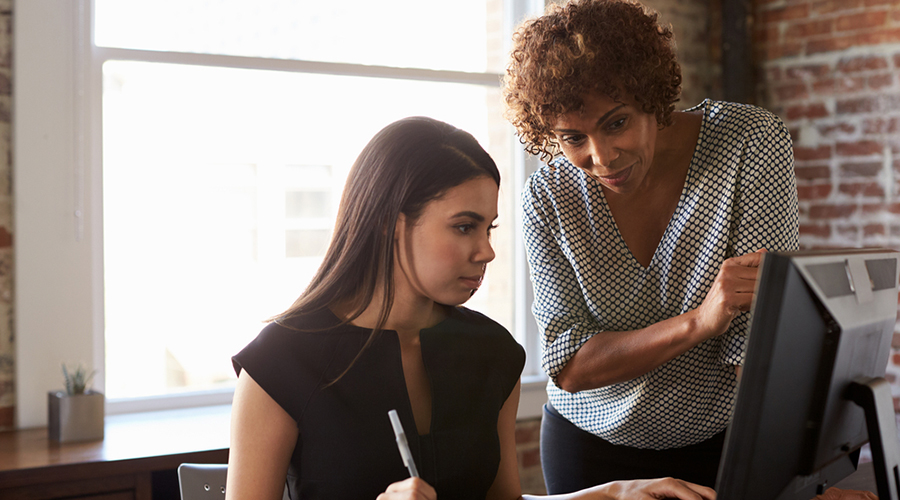 Over the course of meetings with design firm leaders, one topic of conversation surfaces time and again: how to best help the newest design-school graduates succeed.
We all recognize there's a big difference between classroom education and real-world environments. As a result, the greatest challenges for young, incoming designers are limited product knowledge, their understanding of the nuances of specification, and the overall critical-thinking skills required for the job.
KI feels strongly there is a lot manufacturers can do to support the next generation of interior designers. For our part, some of the most fundamental ways we offer support for firms and grow their newest team members' capabilities are by developing industry presentations, hosting webinars, and sponsoring continuing education units.
Yet we also strive to understand how students move from campus to corporate environments, and where we might fill in the blanks. For example, our years of experience in university markets has led to valuable insights around the built environment and what expectations of space students develop as a result.
Manufacturers as Mentors
Specific to students in interior design and architecture, we can take it a step further by mentoring them on the realities of furniture design, development and manufacturing:
We can help develop their critical-thinking skills by framing the many "right questions" to ask when it comes to product selection. Questions that go beyond choosing products solely for nice design aesthetics to include key considerations regarding functional expectations, the applications products will be used for, and the environment within which the selected furniture is used. Today's technology has made the product selection process much more transparent, but it can lead students to overlook some of the important details like these. (What looks great on Pinterest isn't necessarily appropriate for the application.)
We can expand their manufacturer-specific vocabulary beyond just what they've learned in the classroom. Terminology such as lead times, discounting, purchasing contracts, BIFMA testing, COM, dealer partners, and other "nuts and bolts" language that surrounds the realities of procurement once specifications have been made.
We can open up creative new internship opportunities. Many students target internship opportunities in A&D firms, but a lot can also be learned by interning with manufacturers and letting them build partnerships with those in the industry they're joining.
We can be a bridge between academia and the real world through more classroom presence. Schools of interior design are open to hearing from manufacturers. We can and should provide classroom lectures, serve as guest speakers, provide keynote lectures, product information, and provide tours of showrooms and manufacturing.
These are precisely the kinds of next-gen, design workforce commitments that KI actively supports. You can learn more about them in an upcoming blog by Shawn Green, Vice President of Design and Development. In it, he will explain the unique mentorship opportunities KI is creating with MIAD.
Until then, KI continues to eagerly share its experience, knowledge and expertise with both students and graduates who've just joined the workforce. Together, we can ensure the success of our future design talent.
Subscribe
Stay up to date with the latest trends and more.