Collaborating with Community in Design for Education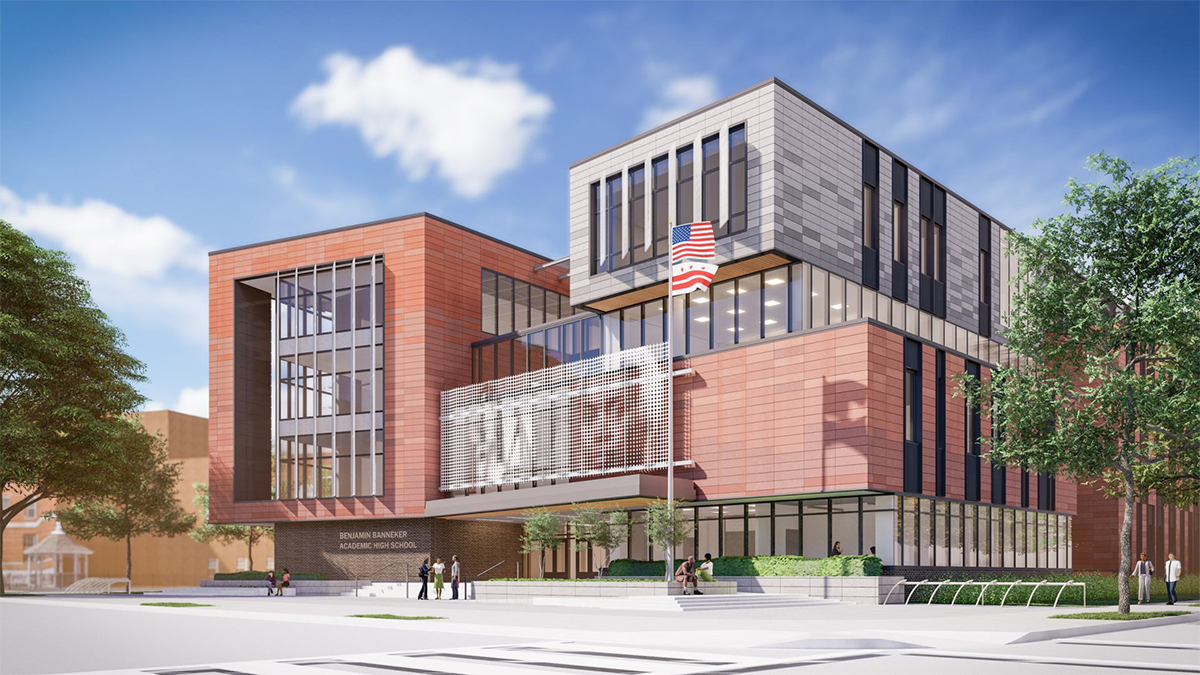 For decades, we've worked closely with architects, designers and school officials to create meaningful learning environments. We know that a school's layout can make a real difference in how students live and learn. But how invested are students in the design of their school?
The students at Benjamin Banneker Academic High School in Washington, D.C. were invested enough to go to the city council and fight for it.
A few weeks ago, we kicked off Education Evolution, a three-part event series we're co-hosting with IIDA on design in education. The first panel was co-moderated by Cheryl Durst, executive vice president and CEO of IIDA, and Jonathan Matta, our national education leader. Panelists included:
The theme of the discussion was design as collaboration. Banneker's new campus, which is set to open this fall, provided a perfect case study for that theme.
Let's dive into Banneker's story -- and learn about the passionate students who made it a reality.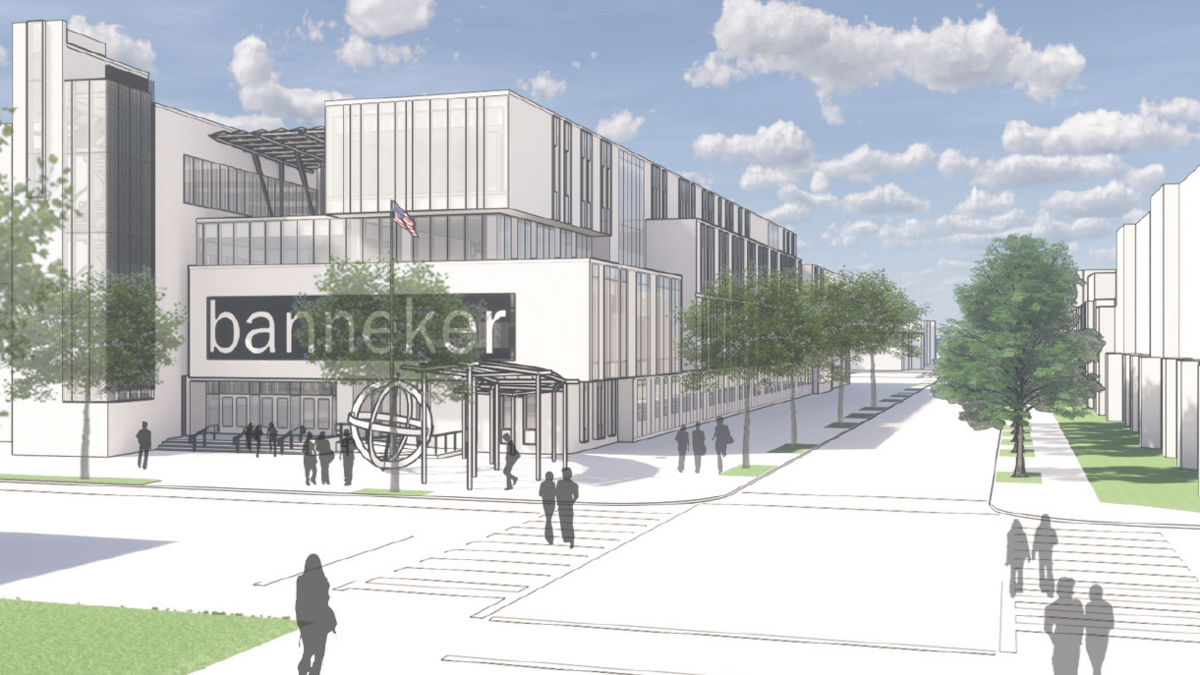 Banneker's Background
Banneker High School welcomed its first class of students in 1981. Vincent Reed, the superintendent at the time, set out to create an environment where students of all backgrounds could learn and prepare for college. Each graduating class in Banneker's 40-year history boasts a 100% college acceptance rate, Anita Berger said.
Clearly, Banneker has an incredible ability to cultivate the minds of its students. But the school ran out of space to do so. "We were at our max capacity," Andrea Swiatocha said. After extensive debate, the city decided to move Banneker to a different location in order to allow the school to grow.
Bringing a Vision to Life
From the moment he joined the project, Omar Calderon knew that the Banneker community and the city were passionate about the school's future. Educators, students, neighbors and community members poured into city council meetings to make their voices heard.
While approval for the new building wasn't easily won, the process was empowering for students, who took four "field trips" to the D.C. Council to show their support for the new location.
"There was a chance to do something better, do something bigger. We were really excited to go for it," Jabari Paul said. "It was honestly just such a positive experience, showing how our voice and our opinions really do matter."
The Power of Design
The design team at Perkins Eastman took elements of the old building that students loved, like a learning commons, and amplified them in the new Banneker. "We asked ourselves, 'What if that learning commons wasn't restricted to a room, but extended throughout the entire school?'" Calderon said.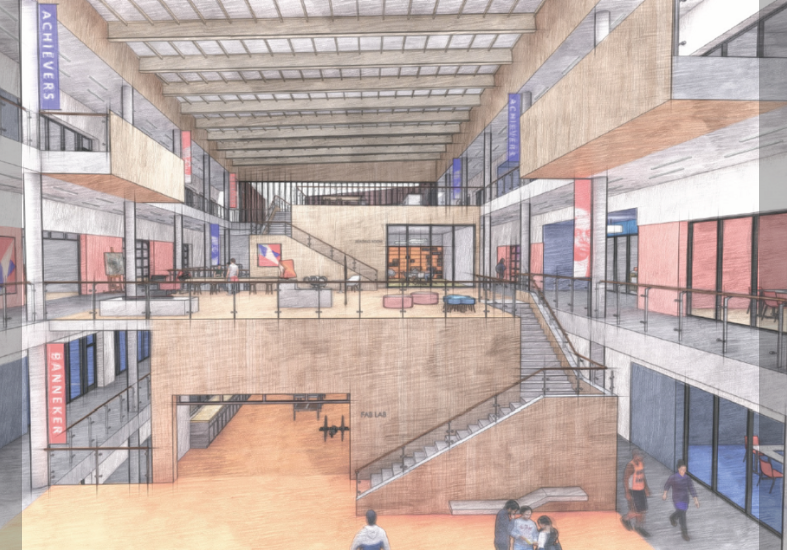 The result was a flexible design centered on collaboration and autonomy. "We like it when spaces are able to perform and function in multiple ways very readily," Calderon said. At the new campus, the sprawling learning commons is "the heart of the school." A new café offers a vibrant, colorful space where students can work together.
The design also touches on several pillars of active design. Sunlight streams into the learning commons from skylights. To get students in motion throughout the day, the focal point of the school is a large staircase, which will "also test our physical endurance," Berger joked. There's even a swing inside the building.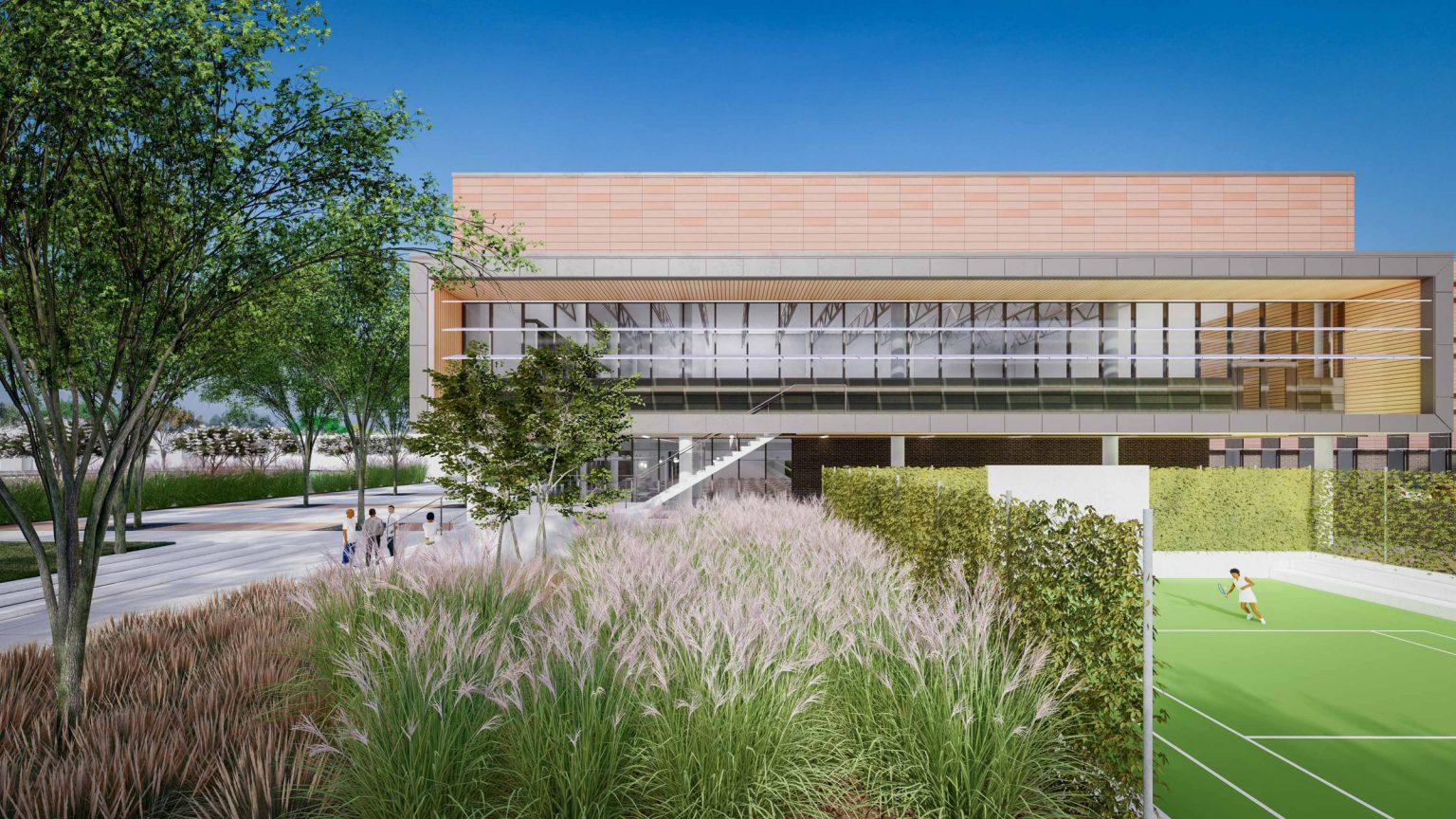 Preparing for the Next Step
Those who walk into the new Banneker High School might feel like they're on a college campus. For Paul and his fellow students, the new design is "a breath of fresh air" that he believes will help prepare them for the next stage in their education.
We'd like to thank IIDA and our panelists for sharing this story. We'll continue our Education Evolution series with our second discussion later this year. Stay tuned for more info!
Subscribe
Stay up to date with the latest trends and more.