After Coronavirus, a Renewed Focus on Workplace Well-Being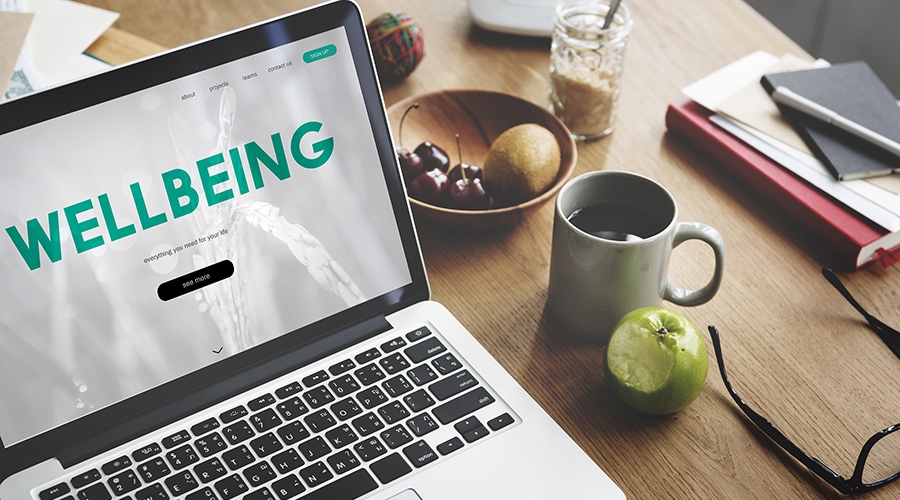 Workplace planners and designers have long promoted employee wellness with active design strategies that encourage people to get up and move around.

But the coronavirus pandemic could change the very meaning of workplace wellness. When they return to the office, people may worry less about logging enough steps on their pedometer -- and more about whether they could get sick in close quarters with their colleagues.

Here are a few ways employers can demonstrate their commitment to their employees' overall health and well-being.
1. Office Health and Hygiene
To protect workers, employers may need to step up basic cleaning protocols and disease prevention measures. Some may start by installing additional hand sanitizer stations around the office, or cleaning highly-trafficked areas like bathrooms, cafeterias and on-site gyms more frequently.

Others may implement more substantial changes. For instance, many office ventilation systems recirculate air that's already inside the building. According to the Environmental Protection Agency, concentrations of some pollutants are up to five times higher indoors than outdoors. Employers may consider new ventilation systems that bring in fresh air from the outdoors -- or put in place more lenient policies about open windows.

Employers may also rethink how they operate shared spaces. Perhaps they'll close salad bars and buffets in the workplace cafeteria -- and serve food in sealed, individual containers instead.
2. Presenteeism Policies
Every workplace has folks who refuse to stay home – even when they're sick. They may be coughing and sneezing every 10 minutes but insist they're fine.

That's one form of presenteeism – when an employee is at work but is less productive due to illness or injury. Presenteeism can also indicate that an employee is burned out or struggling with an emotional health issue.

In the wake of the pandemic, keeping sick employees out of the office may become an organizational imperative – and could ease anxiety throughout the workforce.

Flexible work policies are one way to address presenteeism. "When [flexible work policies are] done right, employees and teams are empowered to cultivate better work-life integration and organizations are focused on results – not how many hours one spends in the office," said Kelly Bacon, principal and director of AECOM's Strategy Plus team.

When managers allow employees to set their work schedules, they can boost morale and productivity. Just ask anyone who has been juggling parenting responsibilities while trying to respond to emails over the past few weeks.
3. Mental Health Matters
Nearly half of U.S. adults say that the coronavirus pandemic has negatively affected their mental health. Employers will have to be sensitive to the stress many people will be feeling when they head back to work. They may consider:
Revisiting their health benefits: Some employers may take a second look at their health insurance policies to ensure they cover a variety of mental health services.
Offering mindfulness classes: Employers can organize office-wide yoga or meditation sessions to relieve stress and encourage socialization.
Harnessing the outdoors: If weather permits, consider setting up a café area outside where employees can take their lunch breaks and get some fresh air. Or revamp the office with plants. Research shows that merely looking at greenery can reduce stress and anxiety.
A More Considerate Workplace
Physical and mental well-being are top of mind for many Americans right now. As a result, workers may have useful feedback for their employers about which wellness initiatives are worthwhile, and which ones are less so. By asking employees for their opinions, employers can show that they're committed to supporting their workforces during the pandemic and beyond.
Subscribe
Stay up to date with the latest trends and more.