Press Releases
KI's Katie Clark Recognized with EDmarket's NexGen Rising Star Award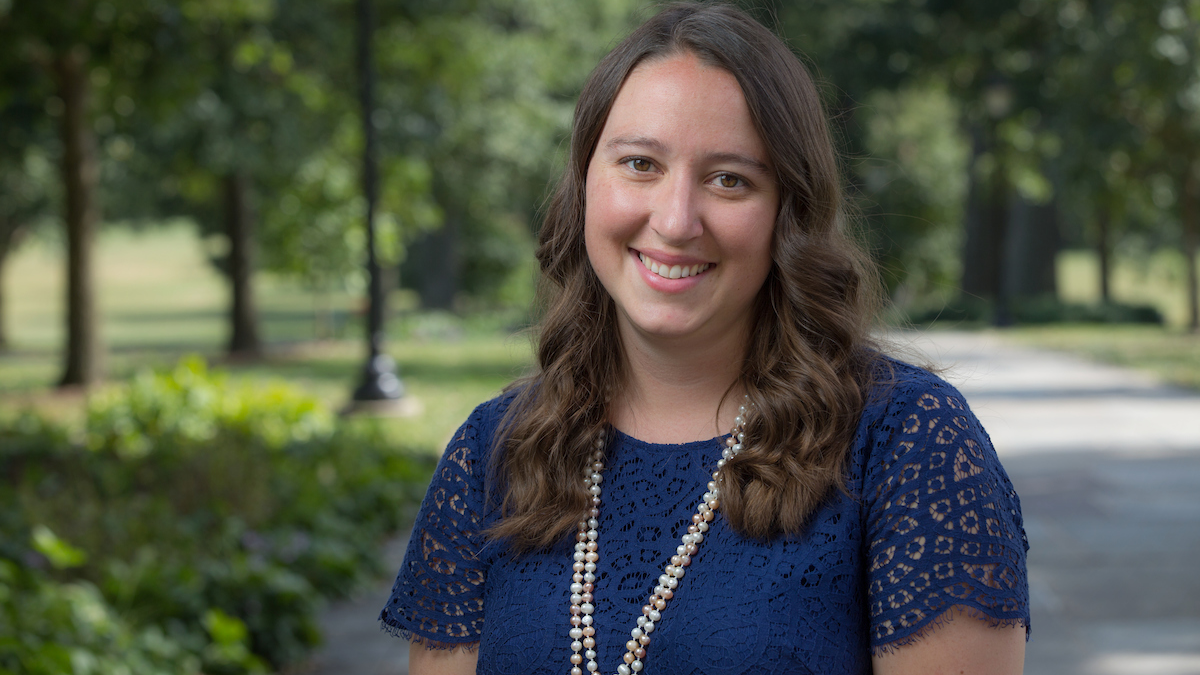 GREEN BAY, Wisc. – KI is proud to announce that Katie Clark, the company's higher education market manager, has been selected by EDmarket as a recipient of the NexGen Rising Star Awards. The inaugural program recognizes exceptional young professionals dedicated to leveraging pedagogy, space, and technology to improve the experiences of students and teachers. Clark will be celebrated at the 2023 EDspaces annual education design conference in November.
"Katie is a natural leader who leverages her emotional and mental intellect to achieve wonderful results for schools and students," said Bryan Ballegeer, vice president of education at KI. "Her consistent focus on the experience of students, faculty, and staff comes from a place of true passion. We're thrilled to have her on the KI team and honored that EDmarket is recognizing her talents."
Winners, who were selected based on their contributions in education, personal characteristics, and community involvement, will receive mentorships, press coverage, and inclusion in a network of EDmarket award winners.
Clark's passion for advocating for students began during her own college experience. As an undergraduate at Smith College, she served as senior class president and as a trustee on the Board of Trustees after graduation. At Swarthmore College, Clark served as the founding director for the Center for Innovation and Leadership, which cultivates co-curricular opportunities for students at the intersection of design, leadership, and creativity. Clark also served as assistant dean for integrated learning and leadership at Swarthmore, where she provided support for students in all aspects of their lives.
Clark is also a dedicated volunteer. Since 2016, she has devoted her time to HRC, the Human Rights Campaign, America's largest civil rights organization working to achieve LGBTQ+ equality. Clark was most recently table captain chair of the Greater Philadelphia Human Rights Campaign Dinner and Gala.
" I am honored to receive this award from Edmarket. This recognition is a celebration of my commitment to serving students and faculty and centering their experiences in all of our work at KI," Clark said. "I look forward to learning from my fellow award winners and sharing our passion for creating human-centered learning spaces."
Clark holds a master's degree in higher education administration from the University of Pennsylvania's Graduate School of Education and a bachelor's degree from Smith College in Northampton, Mass., where she is a trustee emerita. She has additional certifications in social innovation design, design thinking, and leadership.
About KI
KI manufactures innovative furniture and architectural wall system solutions for education, healthcare, government and corporate markets. The employee-owned company is headquartered in Green Bay, Wis. and operates sales offices and manufacturing facilities in the United States, Canada, Latin America and Europe. KI tailors products and service solutions to the specific needs of each customer through its unique design and manufacturing philosophy. For more information, visit ki.com.