Press Releases
KI Recognizes Kashwer & Associates as 2019 District of the Year
GREEN BAY, Wis. (March 3, 2020) – KI is proud to recognize Kashwer & Associates with its prestigious 2019 District of the Year Award. Kashwer & Associates, managed by Kevin Kashwer, was selected based on the district's outstanding success and overall performance in 2019.
"2019 was a stellar year for Kevin Kashwer and his team," said Brian Krenke, KI's CEO. "He has a rock-solid sales team that delivered outstanding results." The District of the Year Award was presented at KI's annual International Sales Meeting. The International Sales Meeting brought together KI sales representatives from around the world and across the United States to celebrate its stellar performance in 2019 and provided a sneak peek of exciting things to come in 2020.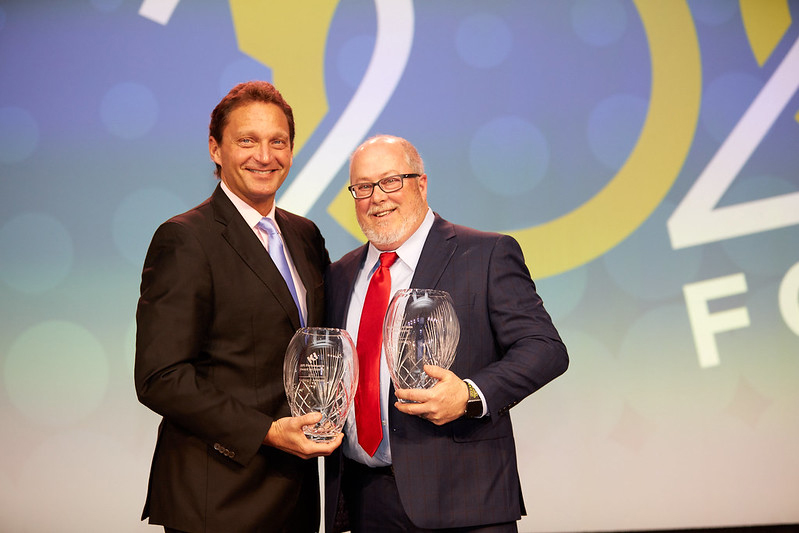 About KI
KI manufactures innovative furniture and architectural wall solutions for education, healthcare, government and corporate markets. The employee-owned company is headquartered in Green Bay, Wis. and operates sales offices and manufacturing facilities in the United States, Canada, Latin America, Europe and Asia. KI tailors products and service solutions to the specific needs of each customer through its unique design and manufacturing philosophy. For more information, visit www.ki.com.