Press Releases
KI Partners with Green Bay Packers to Furnish Library
GREEN BAY, WIS. - KI recently took part in a library makeover for Howe Elementary School, thanks to a grant from the Green Bay Packers.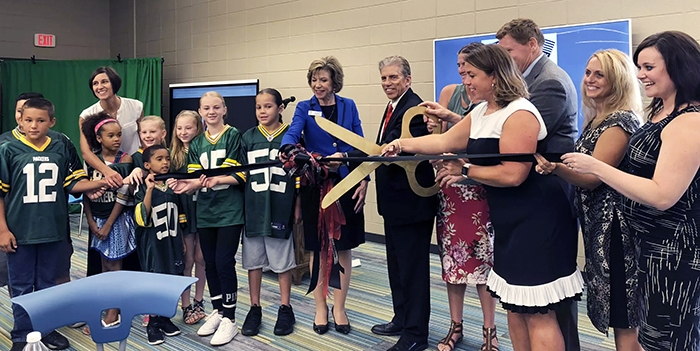 A ribbon cutting took place at the library on Tuesday, August 7. Speakers included KI President & CEO Dick Resch, Green Bay Packers president Mark Murphy, and Green Bay superintendent Michelle Langenfeld.
The new spaces are designed to engage students, promote innovation and collaboration, and help prepare students for their post-secondary aspirations.
"My entire life has been dedicated to supporting education - with projects just like this - to give students the means to learn and work in a space designed specifically for their learning needs. It's been a thrilling time to be in the education world as it's changing by the second," Resch said.
KI manufactures innovative furniture and moveable wall system solutions for education, healthcare, government and corporate markets. The employee-owned company is headquartered in Green Bay, Wis. and operates sales offices and manufacturing facilities in the United States, Canada, Latin America, Europe and Asia. KI tailors products and service solutions to the specific needs of each customer through its unique design and manufacturing philosophy. For more information, visit www.ki.com.