Press Releases
KI Ruckus™ Collection Receives Best of Competition at EdSpaces 2016
CINCINNATI - KI is proud to announce that the Ruckus collection was named Best in Competition in the EDSpaces Innovation Awards. Ruckus was also recognized as the Seating category winner. This annual competition, sponsored by IIDA and in collaboration with EDmarket, recognizes excellence in product design for learning environments at the EDSpaces Conference and Expo.
"This year's winners exemplified cutting-edge product design innovation with an eye toward form and function," said IIDA Executive Vice President and CEO Cheryl S. Durst, Hon. FIIDA, LEED AP. "Design is key to elevating educational products and improving the quality of learning spaces for students everywhere."
Products were evaluated by a panel of distinguished jurors that included: Christina Gonano, IIDA, RID, Savannah College of Art and Design (SCAD); Amanda Hunsucker, IIDA, KYCID, NCIDQ, Kovert Hawkins Architects; and Carrie Malatesta, IIDA, LEED AP, SHP Leading Design.
Ruckus is a simple, inspiring and astonishingly innovative collection that supports today's learning space transformations like nothing else. Ruckus changes paradigms that directly impact the way students and teachers learn, share and relate to one another. As a comprehensive solution, Ruckus increases interaction, engagement, movement and scalability - while augmenting the learning experience. The Ruckus collection will be introduced in February 2017.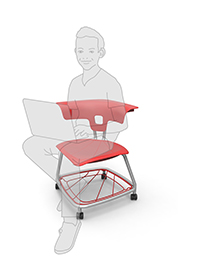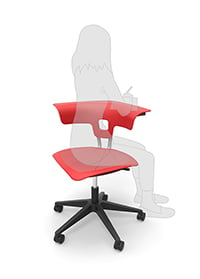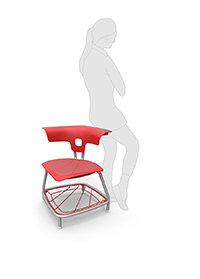 KI manufactures innovative furniture and wall system solutions for education, healthcare, government and corporate markets. The employee-owned company is headquartered in Green Bay, Wis. and operates sales offices and manufacturing facilities in the United States, Canada, Latin America, Europe and Asia. KI tailors products and service solutions to the specific needs of each customer through its unique design and manufacturing philosophy. For more information, visit www.ki.com