KI In The News
A Space That Sparks Passion
California Teachers Association
August 24, 2023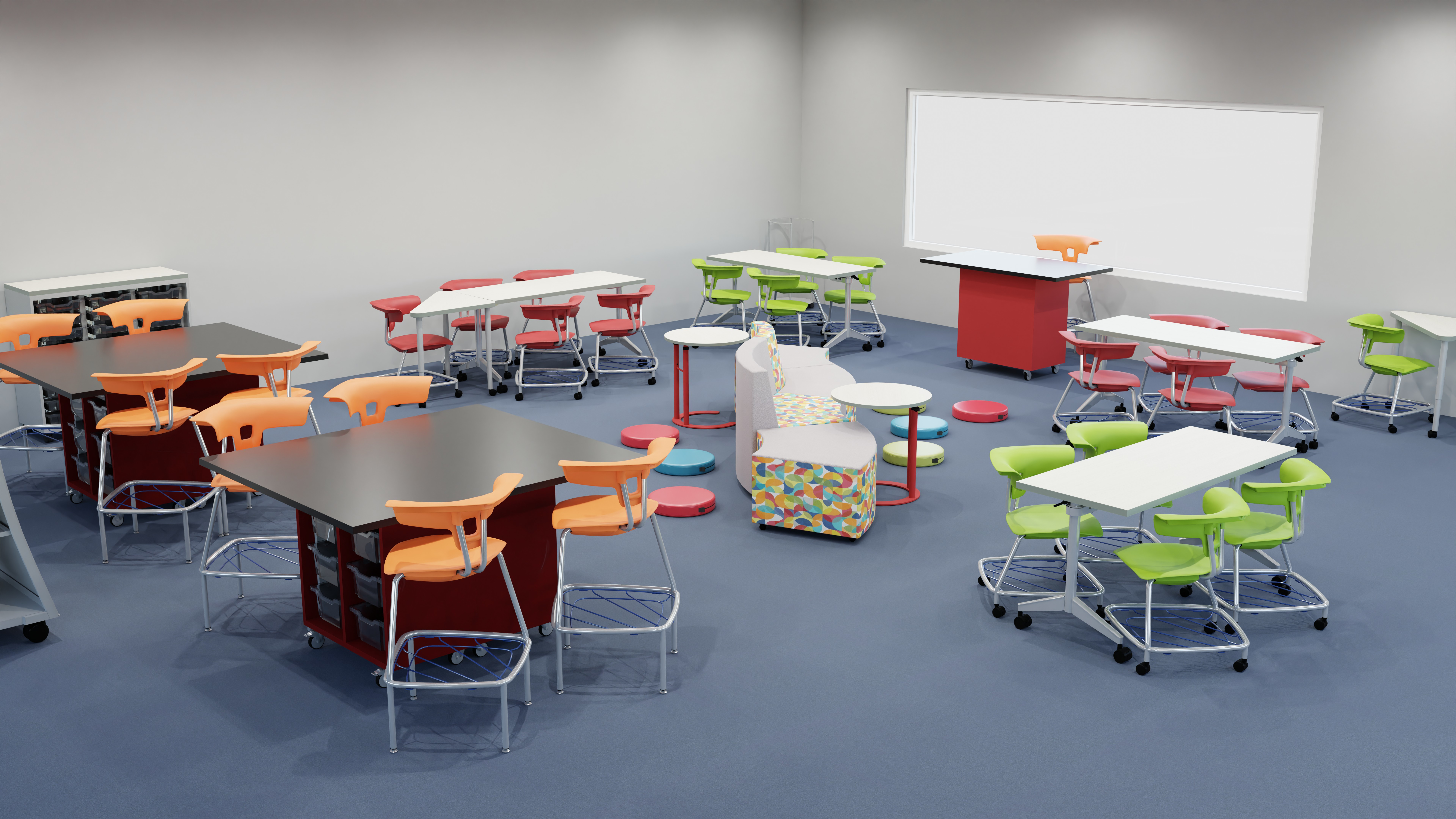 Educator designs her winning classroom setup.
---

By Amy Peruzzaro, California Teachers Association | August 24th, 2023
---
THANKS TO a $40,000 giveaway from furniture maker KI, Corona Norco Teachers Association member Marisa Rinkel now has her dream classroom. A 4th-grade gifted and talented teacher in Norco, in Riverside County, Rinkel submitted her classroom design to KI's inaugural education furniture giveaway earlier this year and was one of three selected from nearly 500 entries across the country.
Rinkel was inspired to become a teacher later in life after seeing a teacher's positive impact on her son, who has a high IQ and a learning disability. To encourage learning with her own students, she designed a colorful and beautiful space where students have agency in where they learn, and the environment adapts seamlessly to their needs.
Using KI's design tool, Rinkel made about 10 drafts of her design until she had her ideal classroom setup. The design for her project-based classroom includes Ruckus chairs that don't tip over and a colorful and innovative furniture arrangement. There are different tables to lay out a project as well as tables that flip up to allow space to work. The mobile nature of the space is perfect for the elementary classroom as different subjects are explored throughout the day.
The major focus of the setup is safety, storage and function, and beauty. Rinkel wanted to create an environment where her students would feel inspired, and incorporated vibrant colors like red, orange and lime green in the chairs as well as a sofa with a pattern that ties all those colors together. "I am personally fascinated with the relationship between the beauty of the room and how that shapes the architecture of the brain," says Rinkel. The resulting space is fun, functional and sparks passion.
Rinkel's winning furniture design has been a hit with her students in her classroom. "It's colorful, it's happy, it makes me feel bright. It makes me have a good mood when I come into the classroom," says one of Rinkel's students.
To learn more, visit ki.com and search for "classroom furniture giveaway".