KI In The News
KI's Dick Resch Honored with Wellness Leadership Award
The Business of Furniture
September 25, 2019

Dick Resch, KI's executive chairman of the board, has received the prestigious Ignite Award from the Wellness Council of Wisconsin.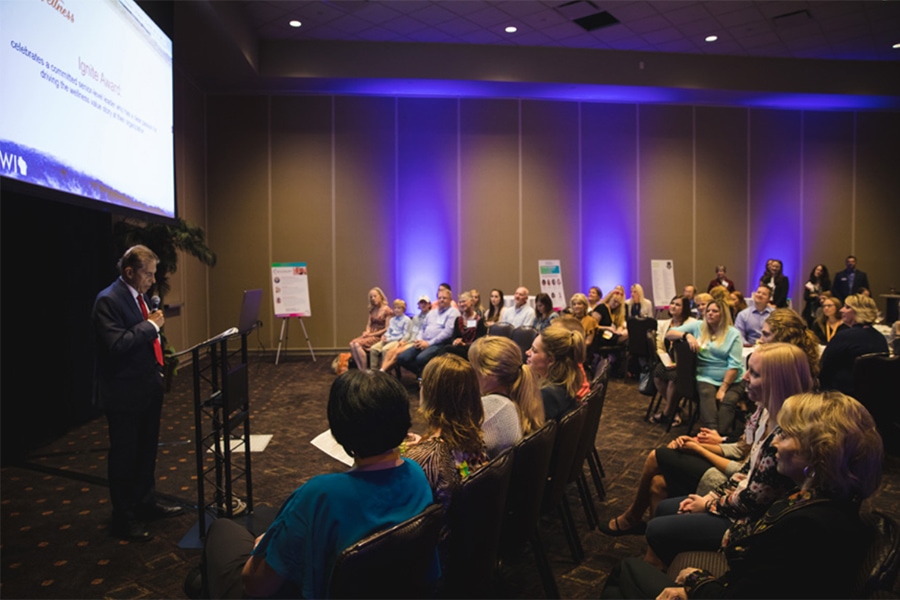 Resch, who has served as KI's CEO for 36 years, was recognized for his leadership in building a strong wellness culture at the Green Bay-based contract furniture manufacturer. Under his leadership he has promoted a healthy lifestyle through companywide initiatives and programs. They include:
An onsite fitness center for employees and their families
Flexible schedules so employees can exercise during their work day
Fitness classes and educational programs promoting wellness and a healthy lifestyle
Annual health risk assessments to help keep employees healthy while controlling health care expenses
Healthy food choices in the corporate cafe and vending machines
An employee garden
An onsite nurse and physical therapist
"(This recognition) highlights the crucial role of wellness in building a successful workplace," Resch said. "People who are happy and healthy are more engaged at work, making health and wellness programs a crucial piece of the overall business plan."
The Ignite Award highlights leaders who are role models and inspire others to join the wellness movement. It is presented by the non-profit Wellness Council of Wisconsin.