KI In The News
New Chair Aims to Cause a 'Ruckus' in the Classroom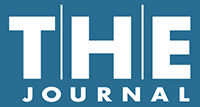 By Sri Ravipati
Wisconsin-based furniture manufacturer KI has designed a classroom chair to support collaborative, project-based and student-centered learning.
Research has shown that memory and movement are linked, and KI's Ruckus, as the chair is called, builds off this idea. Although it's a chair, Ruckus is designed to keep students moving, with 360-degree rotation and wheels for added mobility. Individuals can sit on the seat or perched on the back of the headrest if they would like, since the chair offers full back support. Finally, some models come with a sturdy, L-shaped tabletop for students to work on.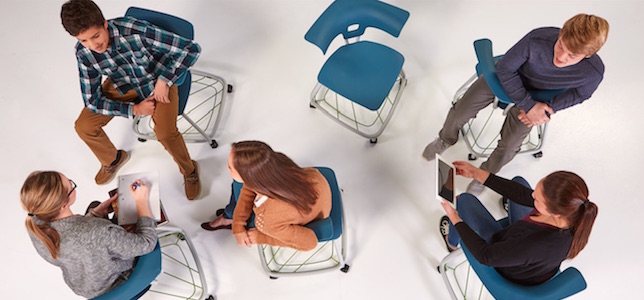 "It can do so much, yet there's no real moving parts on it," engineering manager Tim Hornberger commented in the video seen below.
"The biggest engineering challenge that we spent the most time doing multiple variations of was the stability," said Tim Bouche, senior project engineer. "When you've got a chair like this, where you're expecting students to do all these different 'sit situations,' it needs to be safe. So we kept increasing and changing the size of the frame - changing the location of the casters relative to the seat - to make sure it's safe for [students] to sit in."
Key features of the chair include:
Four-leg or stack chairs available in 15-inch and 18-inch seat heights;
Fiberglass reinforced polypropylene or upholstered seats;
Optional bookrack located beneath the seat;
Options for glides or casters; and
Frames available in nickel-chrome plated or powder-coat paint.
As for pricing, it varies based on the type of chair selected, according to information from KI. Ruckus chairs specified in poly ranges from $175 to $275.
To learn more about Ruckus' design story, watch the video.