KI In The News
KI Shifts to Address Changes at Work
The Business of Furniture
June 7, 2017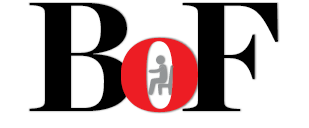 Written by Rob Kirkbride
How many showrooms do you visit at NeoCon? Fifty? 150? How many do you actually remember? KI is hoping to change that this year by creating a space Vice President of Design and Product Marketing Shawn Green calls "more experiential" - a space that won't lose its luster after three days.
That's no small task for the company that competes in a variety of markets, ranging from corporate to education. Instead of focusing on each of those markets individually, KI is drilling down on workstyles and behaviors that transcend all of them.
"Campus life will translate into corporate life," Green says.
"Third spaces are becoming primary spaces. All of these are behaviors that relate to our idea of human-centered design and human-centered design principles."
KI has a unique view, given the markets it competes in. Because it is so strong in the higher education market, KI has a front row seat for how work will happen next. Since KI also works in health care and government, it understands how people are working in those segments as well. Green says some of the behaviors across all those segments are universal. So KI decided to create a showroom at theMART that emphasizes the similarities, not the differences.
It is never easy programming a 15,000-square-foot showroom, but in recent years KI has shown it can create a compelling story at NeoCon with the best companies in the industry. Its showroom has taken the top prize several times in the last few years, besting competitors twice its size. One reason KI's showroom has succeeded at NeoCon is because it is true to the brand. The company does not try to be something it is not.
"We want visitors to be able to visualize and project themselves into the space," Green says. "Our goal is to keep it open to the interpretation of the architecture and design community. We like to think of our showroom as a physical look book - like a live Pinterest or Instagram. It has more of a retail catalog feeling to the space. It is not segmented."
KI's Ruckus will play an important part in the showroom's design. The Ruckus Collection is designed for learning spaces and focuses on movement, which is essential to cognitive development and learning. The collection fosters student engagement, enabling a wide range of teaching styles and adapting to a variety of users and uses. It looks like nothing else, and KI believes it can be used like nothing else.
The collection includes innovative seating that promotes essential movement and user choice (stack and four-leg chairs in two heights, stools in two heights and task chairs); fixed and adjustable desks; plus storage that keeps learning tools at hand and learning spaces neat (bookcases, cubbies, lockers and work tables). Ruckus seating is stackable, lightweight, non-directional and can be perched. Integrated back and arms also function as a work ledge for impromptu collaboration and accommodates leaning or perching. Ruckus desking adjusts to create tiered classrooms or adapt to any user with a roller option.
Though Ruckus was designed as a classroom collection, it goes beyond education environments, including makerspaces, tiered classrooms, labs, interactive pods, training rooms for business or health care settings.
KI will also show its Pillar Table Collection, which is defined by clean lines, a simple leg and a multitude of configurable top shapes. Pillar tables provide a place to gather, an area to create or spot to focus. Pillar tables provide a place to gather, an area to create or spot to focus. From elementary classrooms to corporate training rooms, users can arrange Pillar tables into endless configurations. Combine 120-degree tables to create a serpentine touchdown space; round and square shapes encourage collaboration in cafe and third spaces. Diamond and reduction shapes combine for a variety of configurations or separate into single tables for more privacy. The Pillar Table Collection is made up of 10 standard top shapes that can be combined or used individually for a variety of purposes. The tables are available in a 29-inch standard height or 42-inch cafe height option. Surface options feature 50 standard laminates, including markerboard. Leg options include more than 30 powder coat paints and chrome.
Also, look for a new stacking chair. The X60 stack chair from Aichi achieves flexibile comfort and maximum high-density stacking in a lightweight chair design. An elastomer stretch seat makes it lightweight. And, it reaches new heights in stacking - ideal wherever space is at a premium. X60 chairs stack 60-high on a dolly. Yet the slim profile of the chairs results in a stacked height similar to most 40-high stacks, keeping it easy to maneuver. Its light weight (10 pounds) makes it easy to move. When chairs are used in rows, ganging glides securely join the chairs to maintain an uncluttered, orderly look.
Privacy is becoming more important in increasingly open offices, so KI will show its Universal height-adjustable screen created with modesty and privacy in mind. The screen is easily affixed to a worksurface or table, allowing employees to move it to their desired position. It also serves as a surface for tacking important documents. Designers can choose from acoustic PET felt and colorful opaque acrylic.
KI is also showing off products from Akaba, a Spanish furniture maker it is bringing to the North American market as part of its Blu Sky Collection. The Akaba portfolio of products chosen by KI has a balanced mix of products that include Iconic, Unique and Trending styles. Akaba designers include: Jorge Pensi, Frances Rife, Dhemen Yorgo, Lykouria, Miguel Angel Ciganda, Perry A. King/Santiago Miranda and Patxi Mangado.
That's a lot to fit into a showroom, but Green believes they have designed a space that connects everything together. "We are not going to populate our furniture on the windows," he says. "We want the space to be more active. Furniture will be (placed) ahead of the aisles and through the core of the space. That way it will be more expressive and realistic."
There are two things KI will not do, according to Green. KI will not dictate how people work, and it won't be buying into tech companies. Instead, it wants to allow architects and designers to respond to the designers and use the furniture any way they would like. As for technology, KI believes in providing furniture that supports it, not integrating it into products.
The company's strategy seems to be working. It had a record sales year in 2016 and expects 2017 to mark another record. "KI is being viewed as something more than just an education company," Green says. "What we learn through education definitely creates a stronger connection from campus to corporate."