KI In The News
Jagler: Design Thinking Creates Ruckus for Green Bay Furniture Maker KI
Journal Sentinel
July 22, 2017

By Steve Jagler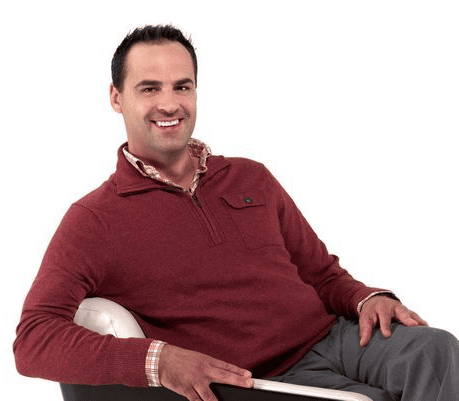 Earlier this summer, KI, the Green Bay-based manufacturer of furniture and movable wall systems for education, health care, government and corporate markets, won an industry-coveted award for innovation.
The company's "Ruckus Collection" received a Gold Award at the 2017 NeoCon World's Trade Fair in Chicago.
The Ruckus features adjustable seats and desks that accommodate flexible and mobile learning in classrooms. The students and the teacher can move around and collaborate as needed.
The breakthrough product line was created through the process of design thinking at KI.
What is that process?
"Design thinking is a human-centered approach to innovation that begins with an exploration of the latent needs of people through observation of behaviors within real world settings," said Shawn Green, vice president of design and product marketing at KI.
"What is seen, heard and learned is directed toward the development of a design concept," Green told me. "This is in direct contrast to starting with a known design problem and desired features. Human-centered design is a process of discovery without predetermined expectations."
Green was hired by KI's chief executive, Dick Resch, in 2007 to reinforce design thinking in the company's culture to inspire the development of innovative products.
"As a manufacturer, it's essential that we first understand the needs of our customers before designing our products. I've always been of the mind-set that our customers should direct our product development initiatives. Shawn Green has been instrumental in reinforcing this philosophy," Resch said.
Design thinking created the Ruckus Collection.
"We're in a rhythm now that's adding value for our brand," Green said. "At KI, we keep our marketing and design together. We ask, 'What's the big idea? Are we offering something different? Is it human-centered? Is it about people?' "
Being an employee-owned company is an advantage for KI because it enables the firm to invest for the long term without focusing so much on the immediate return on investment for shareholders, Green said.
"If you want to be a market leader, you have to lead. You can't follow," Green said.
I asked Green to cite six advantages of design thinking. His list:
It provides an avenue for discovery of innovation by avoiding contrived responses to ideas. "You are discovering needs that have not been identified by the client," Green said.
It helps to discern the differences between what is necessary and what is nice to have. "We're trying to simplify the complex."
The form of a product is a derivative of an idea, not competitive benchmarks. "Originality - it should be familiar, but not borrowed."
Human-centered design thinking places people above objects. Products should be about people in response to actual needs. "By designing for behaviors, the features are secondary."
Relationships between products, people and environments become understandable. "A chair unto itself is just a chair. It needs context. The context has to be considered in the design."
It speeds the design process when you are not chasing particular features. "Keep the designs simple and approachable. It also has the potential to lower cost."
If Green sounds more like a philosopher than an engineer in manufacturing, well, that's no accident. He earned a bachelor's degree in psychology from Hope College in Holland, Mich.
"We firmly believe that music isn't the notes. It's the space between the notes," Green said.
So there you have it. Office furniture inspired by French Impressionist music.