KI In The News
How to Redesign Work After an Office Refresh
Talent Economy
July 24, 2017

With more companies updating their office spaces to accommodate the evolving world of work, here's how executives can take a more hands-on approach to managing the change.
By Lauren Dixon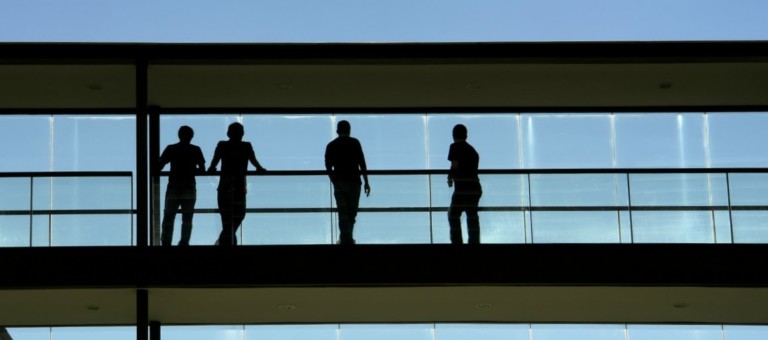 When Reward Gateway moved its offices in July 2016, the change upended the way employees worked at the London-based employee engagement software firm.
Since its headquarters opened in 2008, the company occupied a very traditional corporate office space, with set seating arrangements for each individual employee, according to Robert Hicks, the company's human resources director.
In the new space, however, workers "hot desk," a term for employees roving from desk to desk rather than using an assigned seat in the company's offices. The switch required a bit of change management on the part of executives and employees.
Reward Gateway's experience serves as an example of how other firms might approach an office update to accommodate the evolving nature of work. Here are some other things executives should consider when redesigning or moving into a new, updated office space.
When redesigning a space, it's imperative to get employees on board, said Jonathan Webb, vice president of workplace strategy at KI, a furniture manufacturer headquartered in Green Bay, Wisconsin. "There has to be a top-down led initiative to make sure that the existing employees understand how to use the new space, what's acceptable, what's not acceptable," he said. "And there's a lot that goes into that."
Engaging employees in the design process should begin long before drawing any blueprints. Businesses interested in changing their workspaces should start with employee surveys, which ask about desired elements of the space, colors, furniture and more. This helps the business gain an understanding of what their current space lacks and what they can aim for.
Employees will also feel more engaged with the process than if management handled everything on their own, and employees will also be more likely to adopt changes more quickly. A dramatic change to an office without getting worker input could alienate existing employees, Webb said. "You don't want to lose good employees simply because of changes to the physical workspace."
Also, the surveys will help the design firm understand client needs, helping with the success of the changes, said Michelle Boolton, director of design and workplace strategy at Staples Business Advantage, the business-to-business division of Staples Inc., headquartered in Framingham, Massachusetts.
"We can only do as good as the information you share," she said, adding that business leaders who keep their information close to the vest won't see results they desire.
For instance, rather than simply making the move and expecting workers use the space as intended, Reward Gateway's Hicks said the company engaged with workers by running focus groups and offering a communication plan to ensure a smooth transition into the new space.
"You have to invest time, money and resources into taking your employees on the journey," Hicks said. The company ran surveys to identify initial employee concerns, adjusting design on the new office accordingly. Rather than getting employees' hopes up about table tennis tables or other perks, the company's management expressed what employees could realistically expect, and they were sure to explain why the company was making the upcoming changes.
This partnership in redesign also extends beyond employees, design firms and business leaders, Boolton said. The process should also include human resources, which can advocate for front-line workers; any project management company or furniture dealer involved; as well as a facilities manager, who would also be using the new space in terms of any employee requests for service, as well as cleaning. "We would be remiss if we put all of these plans and products and services in the space that can't be supported by the facility manager once move-in day is done," Boolton said.
After move-in day, Boolton said it's important that leaders demonstrate how to use and work in the new space. "Workers usually are timid around doing something new if leadership isn't modeling the way," she said. It's important that if the new space has bean bag chairs and a pool table, "by golly, leadership should be the first to use it."
The decision to embrace hot desking at Reward Gateway, for example, came from a desire to have employees interact more and improve engagement. A variety of spaces, including a cafe, formal and informal meeting rooms, "plugged-in" zones and busy environments meant employees could work in the space that was right for them and their working styles, while also moving around the office frequently.
Of course, a lack of set seating meant workers couldn't have personalized space, but the company was sure to have a coat room and bag space for employees to store necessary items. Hicks said management communicated these reasons for change and the solutions to employee concerns, so the final move would be as successful as possible.
Furthermore, in the last three months in the old space, Reward Gateway's executives made sure to include transition time by trying out more flexible work arrangements and switching seats before the move. This way employees would be prepared for the imminent changes.
Executives also identified champions of the new concept who could provide feedback to management and be advocates of the new system. Managers also had to embrace the new working style, so Hicks had to keep them continuously updated on the design process. "We engaged with managers to lead from the top," Hicks said.
Ultimately, the move and new working style were successful, improving in areas of employee sentiment about the office and how effectively they worked, Hicks said.