KI In The News
NEW Realities Bring Students to Manufacturing
Industrial Equipment News
September 23, 2016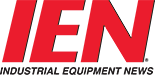 The industrial sector faces a shortage of skilled workers. You've heard this woeful skills gap tale before. However, one area of the country is working to create a much different ending to this well-told story.
The NorthEast Wisconsin (NEW) Manufacturing Alliance was started in 2006 in an area best known for its epic connections to professional football, but fueled by global manufacturing powers like Georgia-Pacific, Sargento, Miller Electric and Kohler.
"About 10 years ago some local manufacturers began expressing significant concerns about the viability of their workforce," recalls Ann Franz, the director of NEW Alliance. "About a dozen banded together to form NEW in developing stronger relationships with high school, tech school and college students."
The organization now boasts over 180 members and uses a collection of unique events to stimulate greater interest in manufacturing careers. NEW has also created programs focused on developing those skills specifically identified by local manufacturers.
NEW's success speaks for itself, as the number of manufacturing degrees awarded by area tech schools has increased by 285 percent over the last decade, and the percentage of positions deemed difficult to fill by manufacturers has dropped by 45 percent within the last five years. During this stretch plant modernization projects are up 14 percent in the region.
Power Players
"We've worked very hard to bring teachers and manufacturers to the same table," states Franz. "We want to present manufacturing as a first choice when students are considering career paths.
"Manufacturers in northeast Wisconsin offer great paying jobs, often better than other private sector companies in our region, and we're not tied to one industry. We can match students with organizations that focus on food, transportation, machinery, furniture and others in avoiding some of the economic cycles that appear to make manufacturing less stable."
One key initiative has been the Excellence in Manufacturing K12 Partnership Awards, which most recently provided nearly $150,000 in scholarship opportunities for those entering manufacturing-based fields of study. Franz and NEW are also well aware of the stigma that often dampers enthusiasm about industrial careers. To that end, they've created some unique promotions.
On November 10th of this year, NEW will hold an Internship draft day at Lambeau Field - home of the Green Bay Packers. Sponsored by manufacturer members Plexis, Kohler, Bemis and Nercon Engineering, local manufacturers will come to the historic stadium to "draft" interns for their businesses.
NEW will also be publishing their 9th annual All-Stars of Manufacturing. Companies nominate employees in all areas of manufacturing, with these individuals featured on NEW's website and in a magazine circulated to 20,000 area students and affiliated professionals.
"It's unfair to think everyone knows about the positive attributes of manufacturing. Not everybody has been exposed to it," states Franz.
Another key program has been NEW's Get Real Math, which showcases how math is used in real world manufacturing settings. "Students always want to know when they're actually going to need some of the math they're taught in the real world," explains Franz. "So instead of just making them add fractions, the curriculum of Get Real Math presents situations like developing the proper composition of a multi-cheese blend at Sargento, or specifying robotic reach measurements at KI (the sixth largest furniture maker in the U.S., with headquarters in Green Bay)."
When looking at the greatest needs of local manufacturers, Franz leans towards electro-mechanical and basic applied mechanical engineering. As equipment on the plant floor becomes more connected, there has also been a significant increase in demand for a general understanding of PLCs and mechanical troubleshooting.
"At the end of the day, you can have tax benefits that help attract manufacturing, but that doesn't really matter if you don't have a qualified workforce," states Franz. This is especially significant in an area where the percentage of the workforce connected to manufacturing (23 percent) is more than double that of the national average.
This makes filling any skills gaps not only significant to area manufacturers, but the economy of northeastern Wisconsin as a whole.
Andy Bushmaker heads-up KI's work with NEW, and cites how they team high school students with their own engineers in solving some real-world challenges. This has included designing and building equipment used to attach wheels to the office chairs it manufactures.
"I got involved about four years ago personally, but KI was a founding member of NEW," he states. "The NEW Manufacturing Alliance worked with the local tech colleges and manufacturers to create the career academy. KI has been using this program successfully with tool and die makers and machinists to guide and mentor students. We have used this to help fill full-time positions as the students graduate.
"Welding is another area where NEW programs have helped, but there's still more to be done in developing electromechanical, automation and maintenance job skills. What's most encouraging is that the people starting out in these positions now have the skills we've been seeking," adds Bushmaker.
The combination of bringing positive attention to manufacturing and developing skills-based programs has produced significant results for its members. As the industry as a whole looks to bridge its skills gap, this NEW approach might be worth emulating.