KI In The News
KI's Zoetry is the Ultimate Furniture Toolbox
Business of Furniture
March 9, 2022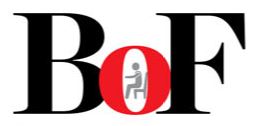 Zoetry, which KI showed at NeoCon to a limited group of customers and reps in October, has been very well received. It looks great, meets gaps in KI's line and moves the company into a different conversation when it comes to seating and lounge products.
By Rob Kirkbride
Have you ever worked on a project and found that you needed a tool that you just didn't have in your toolbox? It can make for a very frustrating experience and lead to many trips to the hardware store. Now imagine that same project with a toolbox filled with everything you could possibly need for the job. That's the kind of confidence Zoetry brings to a project.
Zoetry is KI's latest lounge furniture collection, a toolbox filled to the brim with anything a designer could possibly want in seating, lounge, power and privacy.
In many ways, Zoetry is a first for KI. It certainly isn't the company's first lounge collection, but it definitely is its most extensive. Most of KI's lounge products have been geared toward the education market, while Zoetry's beautiful lines, aluminum legs, abundant comfort and nearly endless configurability make it a natural not only in common areas in colleges and universities, but also in healthcare and corporate settings.
"We wanted a collection with an elevated look and a high level of comfort that could also be used in variety of spaces. We got that and more with Zoetry," said Angela Allen, director of product marketing.
The Zoetry collection was designed by David Allan Pesso, founder of New Studio, who is an expert at balancing beautiful aesthetics with nearly limitless configurability and a keen ability to tap into the manufacturing expertise of the companies he works with. He did just that with Zoetry, creating a complete product line that includes everything from a single-seat lounge to a tandem with a table to a sofa — and everything in between.
"It started as a lounge seating program, more traditional, single, double, triple, maybe a guest chair table," said Pesso, "but it kind of morphed into a family of products or a larger platform. I think there's a hundred-plus SKUs on this platform, which is innately who I am and how I like to work. You know, it's not just defining one direction or detail, but how does that extrapolate into a collection?"
Allen said it is an expansive line with many different elements. Designers can specify individual items like a seat, but they can also add elements that look similar and play perfectly together in different spaces. That allows designers to coordinate the look using the entire kit of parts, including things like privacy screens.
The product line is definitely focused on the details from the aluminum legs, to the high level of comfort to the stitching on the upholstery. For KI, Zoetry truly elevates its lounge seating offering.
"We've been asked for years from our customers for this type of product line. So David was perfect for us and he really pushed us on the manufacturing side as well. We're all really excited about where it landed," said Allen.
KI is the strongest company in the industry in the college and university market, but it wanted the Zoetry collection to bridge the gap between higher education, healthcare and corporate. Depending on how it is configured, Zoetry fits into all of KI's major vertical markets.
"Not to say we want something that's completely universal, but we want something that is really very comfortable, looks beautiful and can work in a variety of spaces," said Allen.
To its credit, KI let Pesso run with the project and listened to his recommendations. And that freedom, while still meeting all the needs KI had for the project, allowed him to develop Zoetry to its full potential.
"They let me run with this idea of developing it beyond just lounge and guest seating and turning it into a full tandem solution," he said. "So you don't just have both lounge and guest and single loveseat sofas, but you have tandem solutions, inline tables, arm caps available on the majority of the lounge seating, you have bariatric options for it, power options as well as screens to tap into what's happening with collaboration and privacy, especially within the healthcare environment."
The devil is in the details and Pesso is a master at checking every box. Zoetry starts with two common dye cast legs. They are the defining feature of the entire line. The non-handed, modular, dye cast legs are available in two heights.
It is modular, but it doesn't come off as a bunch of cobbled together parts and pieces.
"David really helped direct (the aesthetics of Zoetry)," said Allen. "He had this vision of offering this modular product that looks highly tailored, but also looks, and is, comfortable. And I think he hit the mark with that. When you get close up you see the fine level of tailoring, double needle and contrast stitching. Those were the sort of things that we were looking for too — a product that tells people, 'Hey, this is comfortable, but it's also beautiful.' And you can really see that."
Pesso has a knack for showing companies he works with market opportunities and holes in their product lines. Companies developing products internally can have blinders on and not see the potential of a product or new market category. Pesso helped KI see the opportunity of developing a new collection while still creating something that fits perfectly with KI's DNA and what the company is as a brand.
"My job as an industrial designer outside and independent of these brands is always to push them," he said. "So we've got molded foam and some really sophisticated single needle, pop stitch detailing and die cast aluminum and extruded aluminum. KI never really molded foam for soft seating. So it was a great opportunity."
Still, Zoetry couldn't be a design exercise. It had to be something that could actually be built. Pesso focused on modularity and how the line is constructed using a common and limited kit of parts that helps keep costs down and makes manufacturing the line easier. Common legs can be used with different frame elements; different height seat backs can be specified, but they all use the same attachment points and parts.
"You can start to pull out a lounge and pop in a table," said Allen. "So it's all built off that modular thought where some of the possibilities become nearly infinite. We didn't want to go to that level by any means. But you can really expand and meet all the needs of the customer, even mixing in some privacy elements as well."
Zoetry, which KI showed at NeoCon to a limited group of customers and reps in October, has been very well received. It looks great, meets gaps in KI's line and moves the company into a different conversation when it comes to seating and lounge products.
Zoetry officially launched in January and is available for order. It will be featured in KI's showroom at NeoCon in June.