KI In The News
KI Helps Oklahoma School for Homeless Students with Flexible Furniture
interiors+sources
January 24, 2020

By Adrian Thompson
The new year is starting off on an encouraging note for students attending Positive Tomorrows in Oklahoma City. The non-profit school for homeless children opened the doors to its new school on Dec 2., 2019. It now serves more than 200 students, doubling its original capacity.
At 45,000 square feet, the new facility includes a playground, gymnasium, library and kitchen. It was designed by MA+ Architecture and completed in part by KI, a furniture and wall system solutions company based in Green Bay, WI.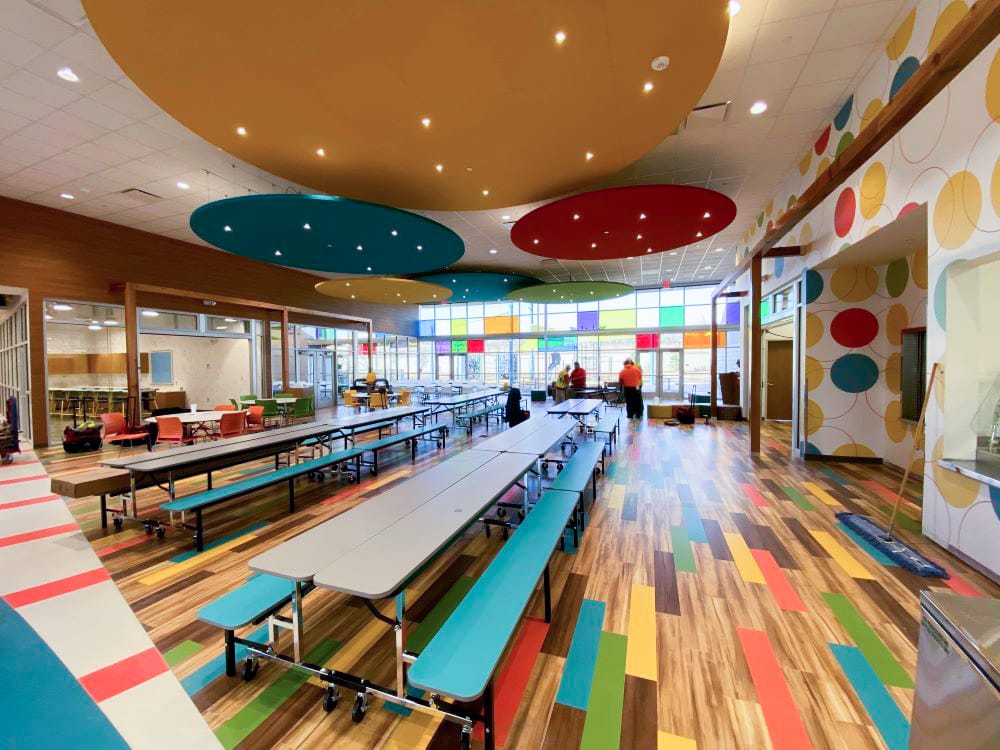 Photo: Positive Tomorrows' new 45,000-square-foot facility features a playground, gymnasium, library, kitchen and this colorful cafeteria. Credit: KI.
KI outfitted the building's classrooms, common areas and cafeteria with a variety of furniture that now serves dozens of students daily.
"As a leader in the education market, we found that Positive Tomorrows' mission was a wonderful intersection of our market strengths and our organizational values to serve and support our community," says Bryan Ballegeer, KI's vice president of education.
He notes that KI has collaborated with schools, shelters and other state and local aide organizations before, but "nothing quite like Positive Tomorrows."
The school addresses the challenges homeless students face every day and works to provide stability and quality education while their parents get the support they need to create a better life. It currently serves students from pre-K through fifth grade but has plans to eventually serve infants to eighth graders.
Comfortable, Flexible Spaces for Children
Positive Tomorrows creates comfortable, home-like environments for children through the use of flexible, moveable and durable furniture. KI specializes in manufacturing furniture that can be reconfigured at a moment's notice.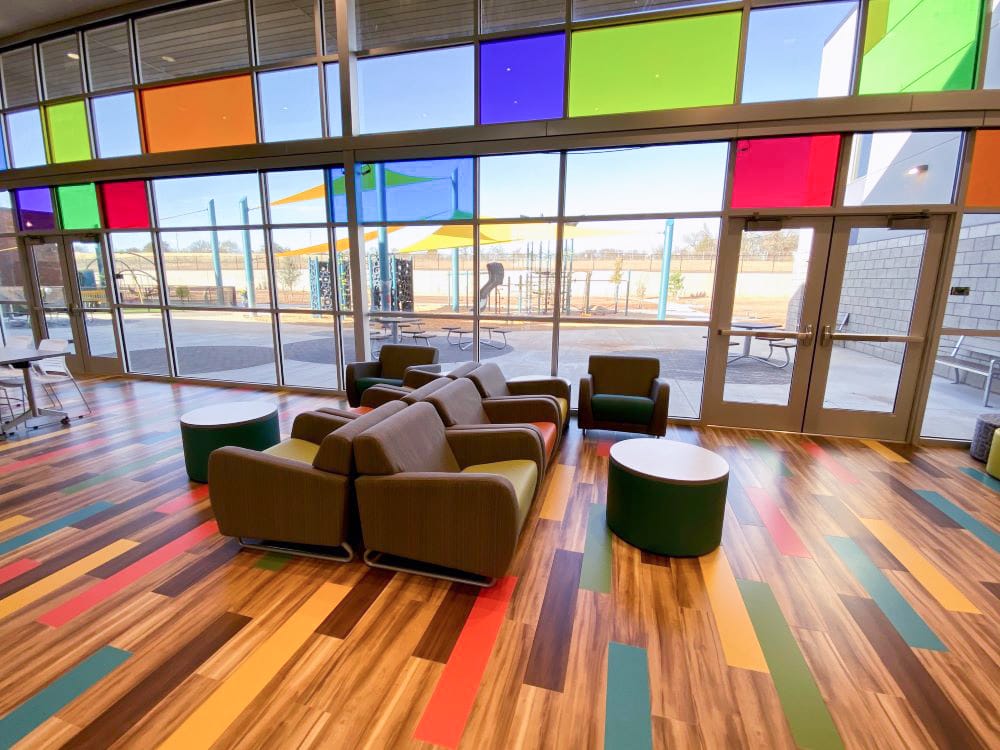 Photo: KI provided a variety of furniture for the new school, including its flexible MyPlace Lounge system and reconfiguring Ruckus products. Credit: KI.
KI provided a variety of desks, chairs, tables and lounge furniture for the school's new facility. Some of the many products used include:
Intellect Wave Chairs and Activity Tables
MyPlace Lounge
Ruckus chairs, café stools, task chairs, work tables, bookcases and cubbies
700 Series Storage
"At KI, we know that school can be the most comfortable, safest place for children," says Ballegeer. "With the new designs, furniture and overall environment, we hope that students at Positive Tomorrows will feel warmly welcome and uniquely deserving of this special space."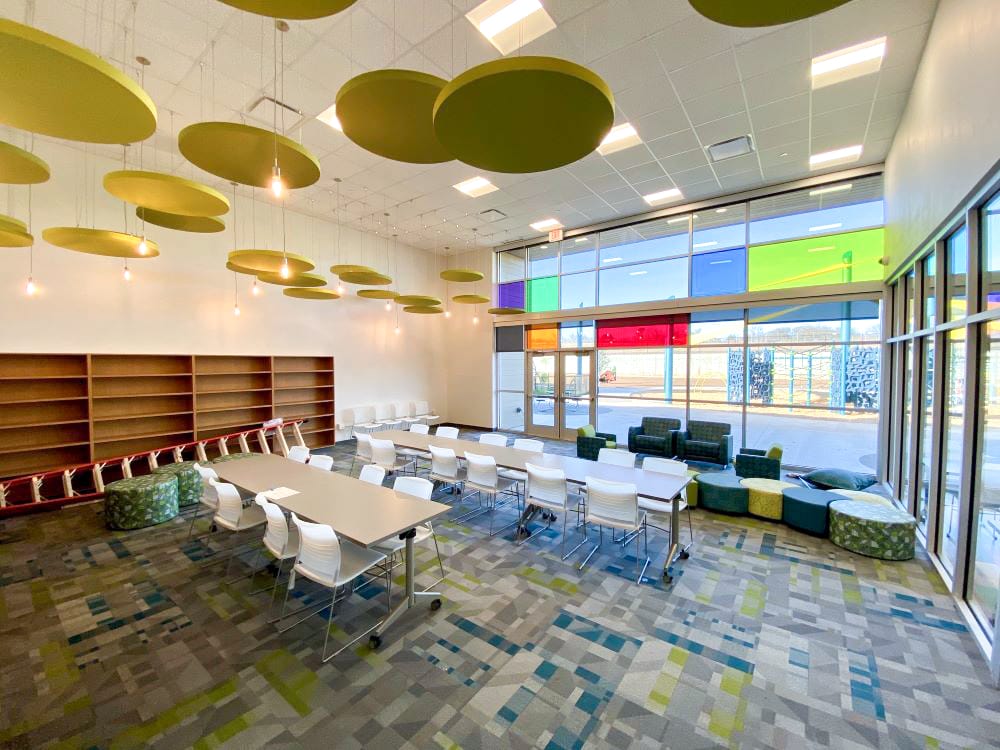 Photo: Positive Tomorrows' expansion enables the school to now serve over 200 students, more than doubling its original capacity. Credit: KI.
Volunteer + Share Your Story
Learn how you can help break the cycle of homelessness. Visit Positive Tomorrows online to see how you and your organization can get involved.