KI In The News
How to Change the Work Environment Without Quitting
Creators Syndicate
July 20, 2017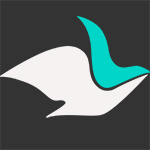 By Lindsey Novak
Q: I like my job and the people I work with, but I find myself struggling to stay motivated and productive at work. It's a small privately owned company, so everyone's friendly and I start my day feeling happy and ready to get stuff done. After the first few hours in my cubicle with uncomfortable, dingy and somewhat torn furniture, I focus on the negative things at work. As the day goes on, I lose interest and begin daydreaming.
I am not low energy, lazy or negative. I've always been the type who wants to achieve all I can, but spending every day in our offices depresses me. I have never felt like this before, but I seem to be affected by the environment. Even though I like the field and love the work I do, it isn't enough. I used to work in beautiful offices, but I left that job because I worked for a large company that treated us like robots. I'm glad I found a more relaxed company with better people to work with, so I'm ashamed to complain to them how the physical surroundings are affecting me. They've worked here for years and seem unaffected, but they haven't experienced beautiful surroundings and the benefits of working at a big company. I'm confused. I don't want to return to my previous company, yet I don't know what to do. How can I explain to the owner what I'm experiencing?
A: It sounds like you are becoming aware of an additional aspect to consider when changing jobs, a consideration most job changers might also overlook. The environment does in fact affect one's moods, especially when the employee has a Monday to Friday office job that doesn't require travel to clients or other company offices as part of the routine. Coming from a large company that invests in its physical environment, your mood changes are to be expected when placed in less than acceptable surroundings every day. It's smart not to complain to your co-workers, but you may want to very politely offer these facts to the company owner.
As reported in IBIS World, Market Research Report, March 2017, the revenue is $26 billion for office furniture manufacturing in the U.S. Since companies are in business to make and increase profits, they would not invest in office design and furniture without proof that those expenditures are necessary. Additionally, according to the study by WISHA, Washington State Department of Labor and Industries, Office Ergonomics: Practical Solutions for A Safer Worker, ergonomics, which is the scientific study of human work, "considers the physical and mental capabilities and limits of the worker as he or she interacts with tools, equipment, work methods, tasks and the working environment." To strengthen your case when you speak to the boss, Gensler's 2016 U.S. Workplace Survey of more than 4,000 workers in 11 industries found that innovative companies are five times more likely to prioritize individual and group workplaces, and that strong gaps emerge between innovation levels when there is a better design look and feel across all work space types - employees become more innovative as design improves. That means an increase in production.
You might also want to offer this small business owner information on the costs of updating office furniture and workspaces - an employee's cubicle could be updated for less than $1,000. Jonathan Webb, vice president of business marketing for KI, a contract furniture company that manufactures innovative furniture and movable wall systems for businesses, schools and government offices throughout the U.S. and internationally says, "Designing an engaging workplace makes all the difference when it comes to employee productivity. Workplace design that adapts to employees' individual needs and work styles translates to better communication and collaboration. The results are that employees who know their bosses are investing in them perform better, which pays off for everyone."