Experienced Leadership at Work
KI is fortunate to have some of the brightest minds and most experienced business leaders in Northeastern Wisconsin as members of our board. While each member brings a unique perspective and skill set to the collective board, they are all committed to making prudent business decisions that serve the best interests of our employee-owners, customers, suppliers and local communities.
Meet the Board
The KI Board of Directors consists of seven members with vast experience and expertise. Read below to learn more about each member of our board.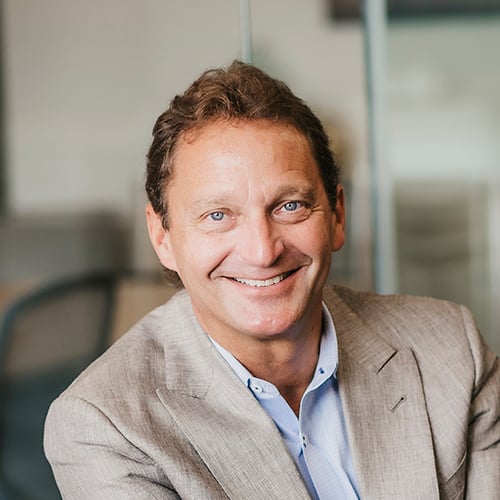 Brian Krenke
CEO, KI
He may be a Vikings fan in the heart of Packerland, but for Brian Krenke, Chief Executive Officer at KI, his professional loyalty rests squarely with KI and its customers. Since becoming CEO in 2018, Brian has set his sights on improving the customer experience at every touchpoint.
Drawing from his 30+ years of experience at KI, including leadership positions in Sales, Product Management, Vertical Markets and Marketing, Brian has focused the organization on what it takes to secure and keep customers. He has evolved KI's Go-To-Market strategy and championed new distribution methods, resulting in significant revenue growth.
Brian was instrumental in transitioning KI to a 100% employee-owned company in 2018. Today, the company ranks among the 10 largest ESOP companies in the U.S. He encourages every employee-owner to have an entrepreneurial mindset since they have a financial stake in the company.
Always challenging himself to learn, Brian is a member of The Executive Committee (TEC), a proud alumnus of the University of Wisconsin-Madison (Industrial Engineering) and an avid Badgers fan.
Dick Resch
Board Member, KI
After graduating from Graceland College, Massachusetts Institute of Technology and earning an MBA from Harvard Business School, Dick began his career at Hudson Pulp & Paper Corporation. He was promoted twice in 18 months but left the company to join KI in 1964. Dick worked on the production floor as a technician, learning the intricacies of manufacturing. He built his knowledge and experience base by volunteering for challenging assignments. In 1983, Dick was named President & CEO of KI.
Rising to the challenge, he implemented self-directed work teams and quality standards like ISO 9000. He changed KI's manufacturing-driven infrastructure to one focused on serving the customer. Under Dick's direction, KI grew from an unknown national furniture manufacturer to an internationally renowned, highly respected worldwide corporation.
Always looking to the future, Dick drove KI to be an environmentally conscious manufacturer. He also built a foundation within KI as a healthy work environment for employees.
Retired as CEO since 2018, Dick currently serves as Executive Chairman of the Board.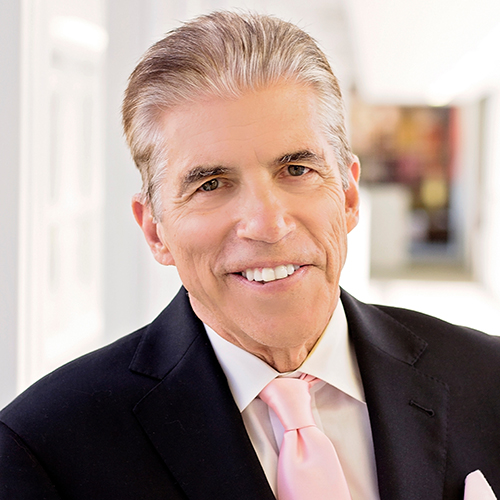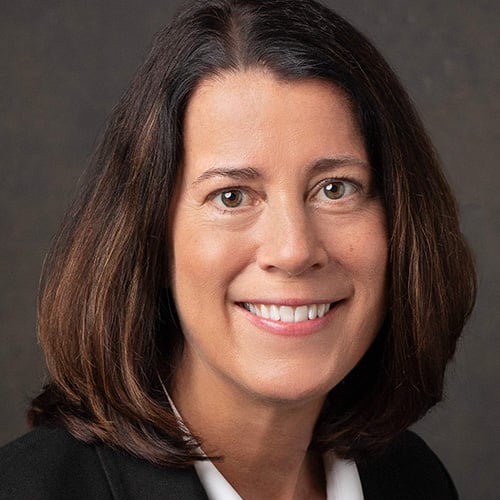 Chris Woleske
President & CEO, Bellin Health
Chris Woleske became President & CEO of Bellin Health on October 1, 2018 where she previously served as the Chief Operating Officer.
Chris is a fellow of the American College of Healthcare Executives and a member of the Wisconsin Hospital Association Board of Directors and the Greater Green Bay Community Foundation Board of Directors. She earned her Bachelor of Science degree in Healthcare Administration from University of Wisconsin-Eau Claire, her Law Degree from Marquette Law School and completed the Stanford Graduate School of Business Executive Program.
Chris has two adult children: Matthew, an attorney at Frankfurt, Kurnit, Klein & Selz in Manhattan; and Gabrielle, who is pursuing a Masters in Development Studies at the Graduate Institute in Geneva, Switzerland.
Rita Cox
President, ProAmpac
Rita Cox is President of the ProAmpac Extrusions Division, assuming that role when Wellspring Capital/ProAmpac acquired Coating Excellence International in December 2014, where Rita was President & CEO. Rita's leadership was instrumental in engaging CEI employees in creating shareholder value through strategic market alignment, policy deployment, lean principles and empowerment.
She joined Coating Excellence after serving as President of Presto Products, a division of Reynolds Packaging Company, the market leader in store brand plastic bags and wraps with 1,800 employees. Additionally, she was a key member of the due diligence and integration team for Rank Group which acquired the Reynolds Packaging group, and was the lead member of the acquisition and integration team for the purchase of TWP, LLC into Presto.
Prior to her general management appointments, Rita worked primarily in manufacturing roles and was highly instrumental in implementing Lean principles. Once her children were raised, Rita earned her Bachelor's degree in three years while working full-time.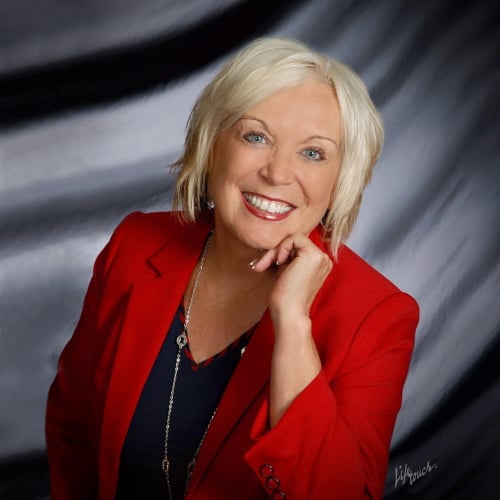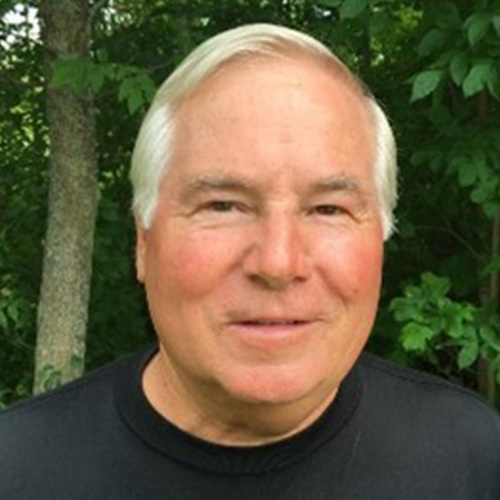 Jim Wier
Retired, Briggs & Stratton
After graduating from the University of Wisconsin-Madison, Jim began his career at Arthur Andersen, during which time he passed the CPA examination. He later joined Briggs & Stratton, serving for 25 years as Executive Vice President of Worldwide Operations.
The next step in his career led him to Simplicity Manufacturing, a manufacturer of riding lawn mowers, snow throwers and Snapper lawn and garden products. Under Jim's leadership, the company grew from $100 million to $300 million in revenue. Active in lawn and garden industry issues, Jim was elected Chairman of the Board of The Outdoor Power Equipment industry trade group.
Private equity owners of Simplicity sold the business to Briggs & Stratton. Jim then became an Operating Partner with Kohlberg & Co. where he participated in acquisitions, board memberships and CEO of company owned businesses.
Jim retired in 2013 and has served on the Spacesaver Advisory Board since 2010.
Jerome E. Smyth
Board Chairman
From 2006 to 2017, Jerry Smyth was the Senior Vice President-General Counsel of Schreiber Foods Inc., where he was responsible for representing the corporation on all legal matters which included providing legal interpretation and guidance to business leaders, defending the company against legal claims and representing the company in claims against others.
Jerry joined Schreiber from the Green Bay law firm Liebmann, Conway, Olejniczak & Jerry. During his career in private practice, which spanned more than 20 years, Jerry provided commercial and transactional counsel to a wide range of business and banking clients. He joined Liebmann Conway in 1986 and was named a partner in 1989.
Currently a member of the Board of Directors for The Greater Green Bay Community Foundation, Inc., Jerry also formerly served on the Board of Directors for the Boys & Girls Club of Green Bay from 2006 to 2018 including as President from 2012 to 2013.
Jerry holds a law degree and bachelor's degree in political science from the University of Wisconsin-Madison.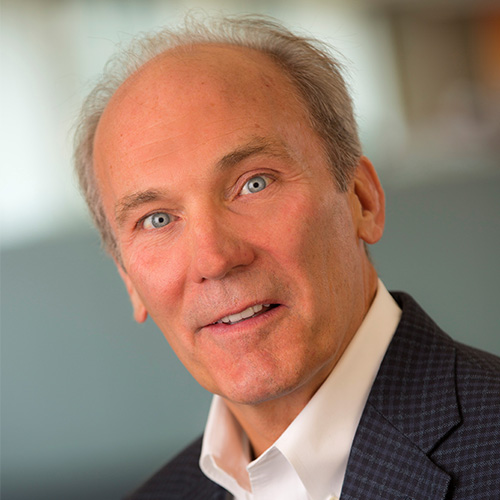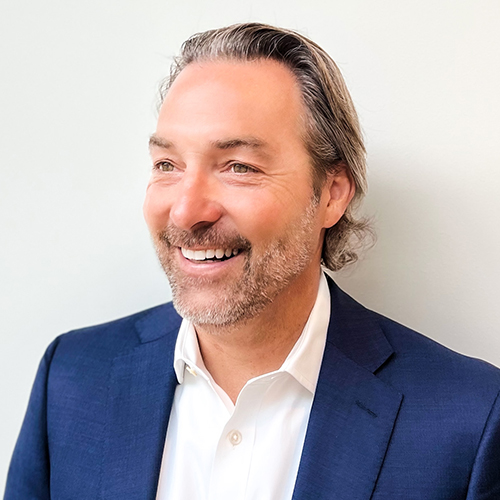 Dan Mahlik
President & Owner, Duet Resource Group
A member of the KI Board of Directors since 2010, Dan is President & Owner of Duet Resource Group, a KI Distribution Agent for Wisconsin, Iowa and Nebraska. Dan holds a Bachelor of Arts & Science Degree in Major Organizational Communications and a Minor in Business Administration from the University of Wisconsin-Eau Claire.
He resides with his wife Michelle in Milwaukee, Wisconsin. Their adult children, Josh and Isabella, are both pursuing professional careers in the Milwaukee area. Dan and Michelle are actively involved in non-profit work and their local community.
Dan has a storied history working from the ground up with KI for more than 30 years, holding a series of increasingly responsible positions. His acute insight and intimate knowledge of the contract furniture industry and KI's business strategy contribute to the successful growth of his business and clients.
Duet Resource Group has been recognized several times as KI's Region 2 District of the Year and has also received KI's most prestigious award of National Sales District of the Year.