because sometimes you just need
a Little Space
WiggleRoom brings balance to environments by creating an individual, distraction-free option within the togetherness of open-plan spaces. Featuring excellent acoustic properties, WiggleRoom supports privacy with sound-absorbing panels and a magnetically sealed door.
So, go ahead!
Take that phone call, have a one-on-one video conference or focus, think, dream, create.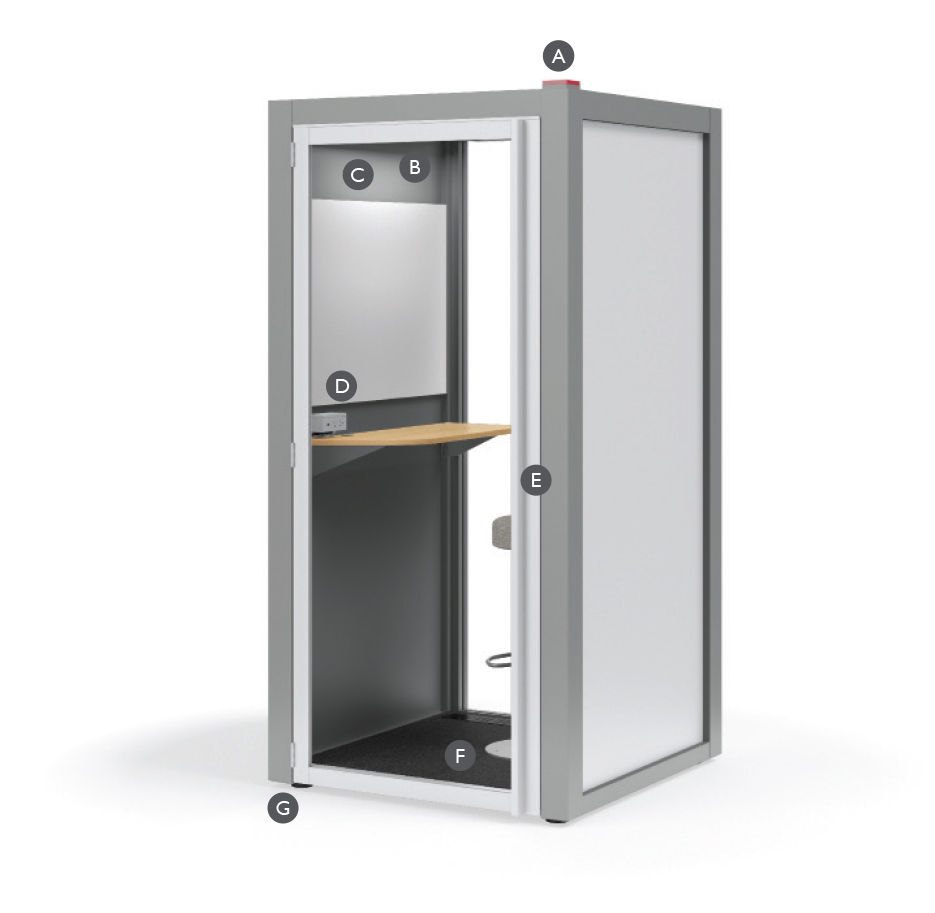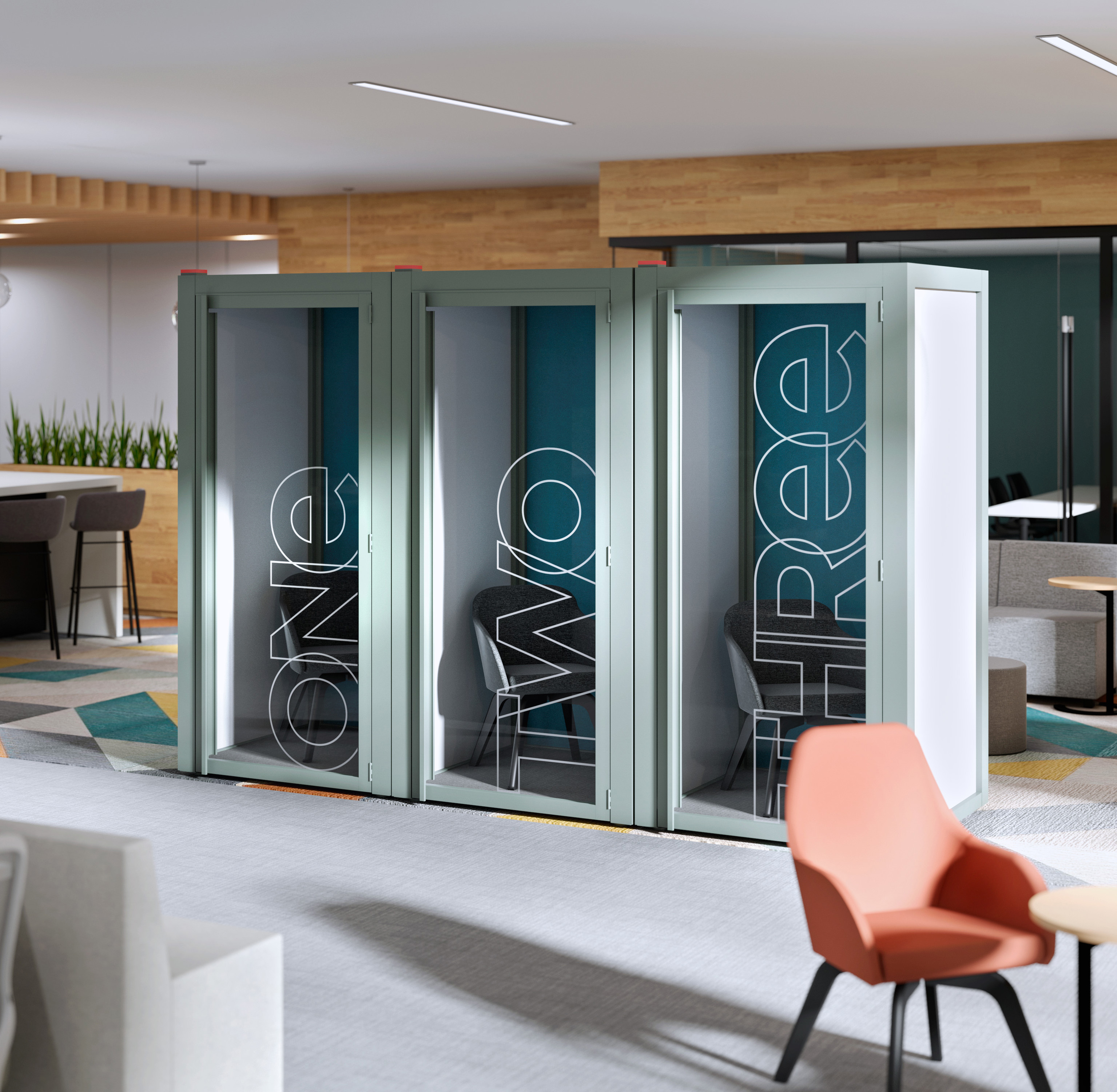 Supporting Your Virus Mitigation Strategy
Resources
Download these resources to support your specification process with WiggleRoom. View additional resources and downloads on the WiggleRoom product page.
See It Spec It
Use this interactive visualization tool to build your product specification;
download or share your final designs.