Curved Shelving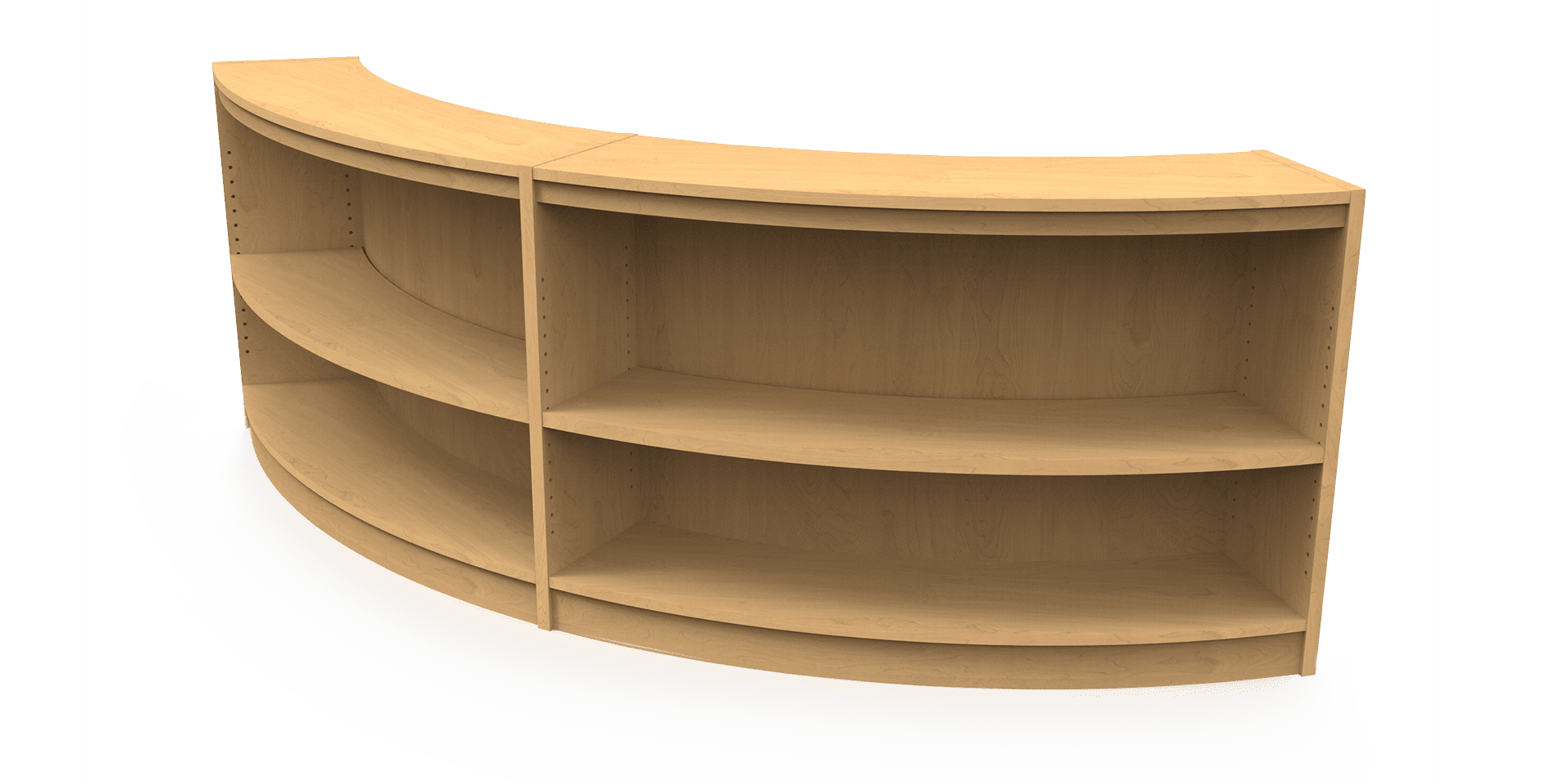 A solution for compact storage and dynamic division of space.
This multifunctional Curved Shelving solution offers unique storage design and supports integrated learning spaces. Distinctive curves fashion a modern tone with stunning appeal for any application.
Curved Shelving pairs perfectly with MyPlace low-back curved units.
Available in starter and adder units. Starter units come with two straight end (non-shared) panels. Adder units come with one straight adder (shared) panel.
Each unit comes with one adjustable shelf and one base shelf as well as a back panel.
Select from Maple, Oak, and TFL finishes in seven shades each.
Modification Number: Varies by specification. See Info Sheet for details.